If you're looking for a belt that stands out from the crowd, you'll love this python belt. It's made from authentic python skin that has been carefully treated and finished to bring out its natural beauty. The python skin has a glossy shine and a distinctive texture. The belt is also backed with soft leather for a comfortable fit and a long-lasting quality. This belt is a great way to spice up your western style or to impress your friends with your exotic taste.
Features
Color: White, Black
Material: 100% genuine python skin leather
One-piece, without jointed
Lined with Authentic Leather
Handmade
Width: 1.5″
This belt comes in various sizes, from 32 to 40 inches. To make sure it fits you well, add 2 inches to your waist measurement and order that size. For example, if your waist is 34 inches, get a 36-inch belt. The strap is 3.8cm wide, so it won't have any trouble going through your pants loops.
Python Belt Without Buckle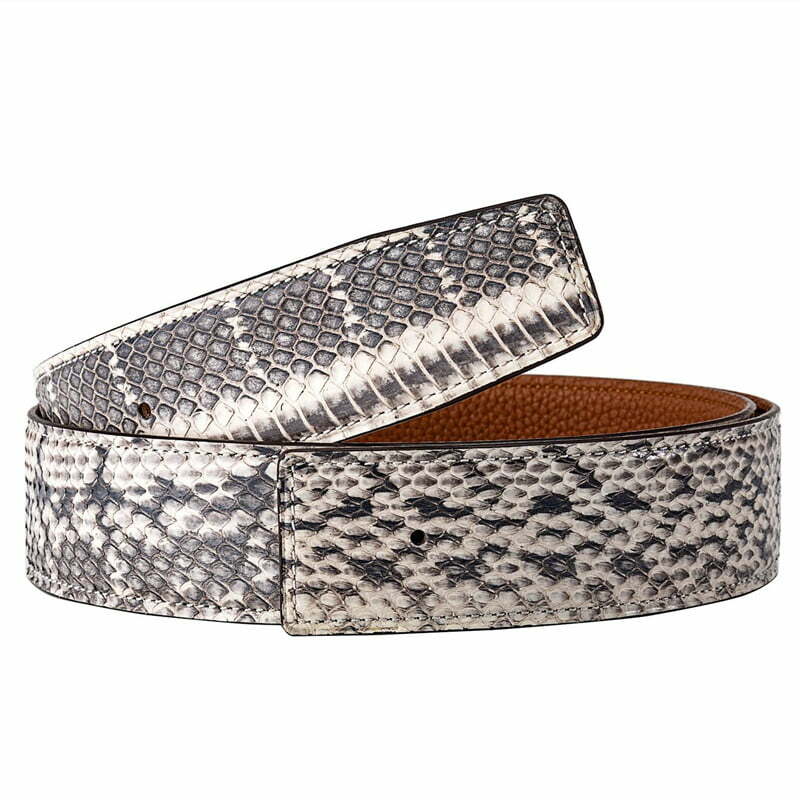 Python Skin in Detail
Python Belt Size Table

Notice: your belt might not look exactly like the picture. That's because python snake skins have different shades and patterns, so each belt is unique. Don't worry, though, it's still a high-quality product that will last you a long time.