If you are looking for a stunning accessory that will make you stand out from the crowd, look no further than this genuine snakeskin purse for ladies. This exquisite purse is made with real python leather, a durable and elegant material that comes in a natural shiny color. You will love the texture and pattern of this python skin, which has been bleached to remove the natural markings and create a smooth and uniform appearance. This purse has plenty of space to store your essentials, with two large center pockets, several card slots for your ID cards, business cards, coins and notes. Whether you need a purse for work, travel or a special occasion, the python leather snakeskin purses will make a striking gift for yourself or someone you love. Python skin is also used to make exotic shoes, boots, belts, jackets, iPhone cases, men's wallets and more, so you can mix and match your accessories to create a stunning look.
Features
Made with genuine python leather
Size approximately: 20*10*2.5cm
Snakeskin Purse in Various Colors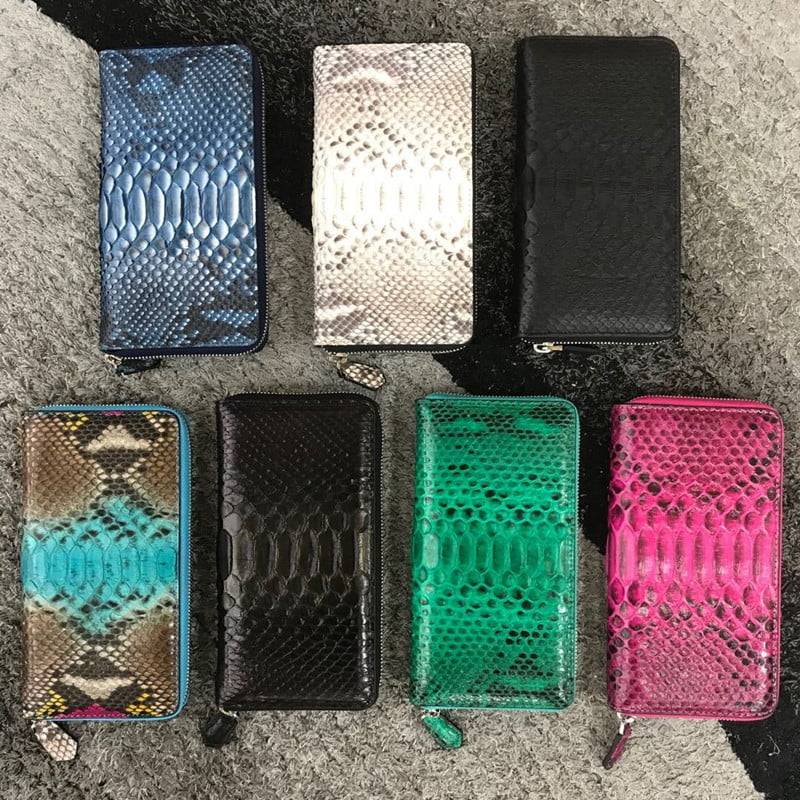 Python leather wallets are a global trend that reflects the rich cultural and historical value of the snake skin. Many people in Asia consider a snakeskin wallet to be a lucky charm that attracts wealth and prosperity. In ancient times, snakeskin leather was used for protective and decorative purposes, such as in armor and tombs. The Pharaohs of Egypt especially revered snakeskin leather as a sign of their power and status.
Inside Snakeskin Purse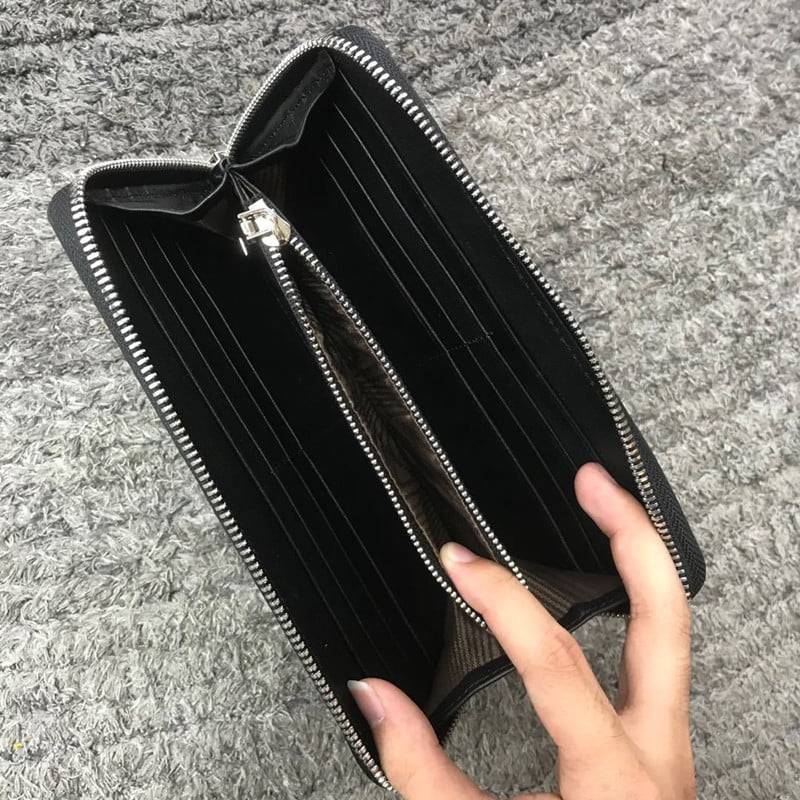 This purse is a leather lover's dream! It has a stunning design and style that will make you stand out from the crowd. The colors are beautiful, but they might look slightly different depending on the angle, the lighting, and the computer screen you are using. This is a unique and gorgeous accessory that you will love to carry around.