This skin is from farmed snake which is Non-CITES. There maybe a few patched small holes on the backside because of snake bites, but are invisible with your backing material.
Texture and scales touch are special, Different from cowhide or sheepskin Snake pattern unique and personality. Most of our skins/leather will be rolled to make sure no corrugations before shipping. Best choice of all sorts of individual character adornment material.
Product details
Color: brown (Reference pictures)
Material source: The cobra
Thickness: about 0.14-0.5mm
Length: about 100-110cm
Width: 12CM
Each snake patterns are Not exactly the same, we send it randomly
Application: Belt, wallet material excipient, adornment excipient
Genuine snake skin is natural product,each hide has similar pattern and color maybe a little different with each one.Which means the skin(s) shipped to you may not exactly match the skin shown in the picture.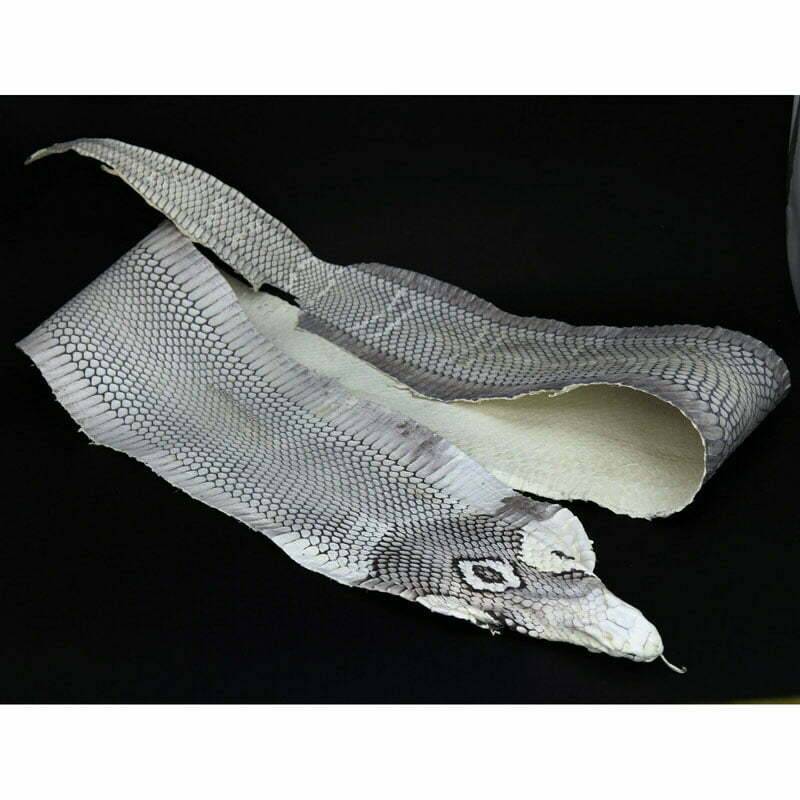 Personal suggestion on using snake skin
–If you are intending to make shoes, you may back the snake skin with thin fabric before cutting, it will make the snake skin more stronger, more durable and thicker, and more pliable, especially when you go with shoe toes.
— If you are making bags, you may back the snakeskin with high density foam. These make snake skin more stronger and full.