Full Lizard Leather Hides. Lizard skin leather has an incredibly smooth and elegant texture and is offerred in a medley of attractive colors. We can obtain lizard leather individually or connected together into sheets that are ready for production. There are many lizards that are used in tanning – we only use the lizards with the skin that will last longest for durability and style.
Description
Genuine Lizard Skin Leather Hides with Natural Color
100% GENUINE Lizard skin (not embossed)
Due to the differences in dye lots there may be some differences between skins
All have a Glazed finish
The temper is very pliable
The tannage is chrome tan
Measures approximately 25-28 cm on average (Some may be bigger)
0.5mm (thickness)
This hide is excellent for boots, shoes, handbags, cuffs, belts, wallets, smart phone cases, the list is endless
The wallet is not include
Lizard skin leather is extremely versatile. Popular applications for lizard skins include boots, shoes, handbags, cuffs, belts, wallets and furniture. Our lizard skins are ideally suited for use in small patterns, such as for watch straps or wallets or shoes.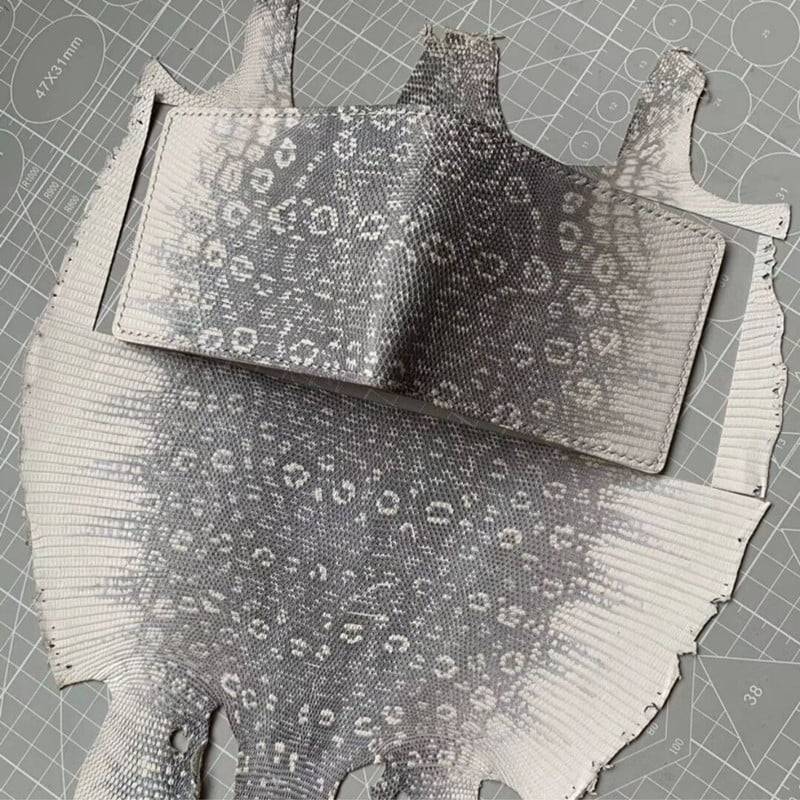 Lizard skin has become a favorite for use in iPhone, Samsung, and other "smart phone" cases, especially in the European market. The Everweek Lizard is also appreciated by crafters of small leather goods for its silky feel and intricate miniature tiles.