Snakeskin is a natural material that showcases its unique grain patterns. This Snakeskin Purse is carefully crafted to preserve the features of the original snake, such as the veins, scratches, color and grain variations. These are not defects, but rather the marks of authenticity and quality that distinguish genuine craft grade leathers.
Features
Snakeskin Purse Mens Bifold Wallet
100% genuine snakeskin leather
Lining material: genuine leather
Function: wallet, purse, card holder.
Interior: easily meet your daily needs and manage your cards well
Color: Black, Primary
Snakeskin Purse for Men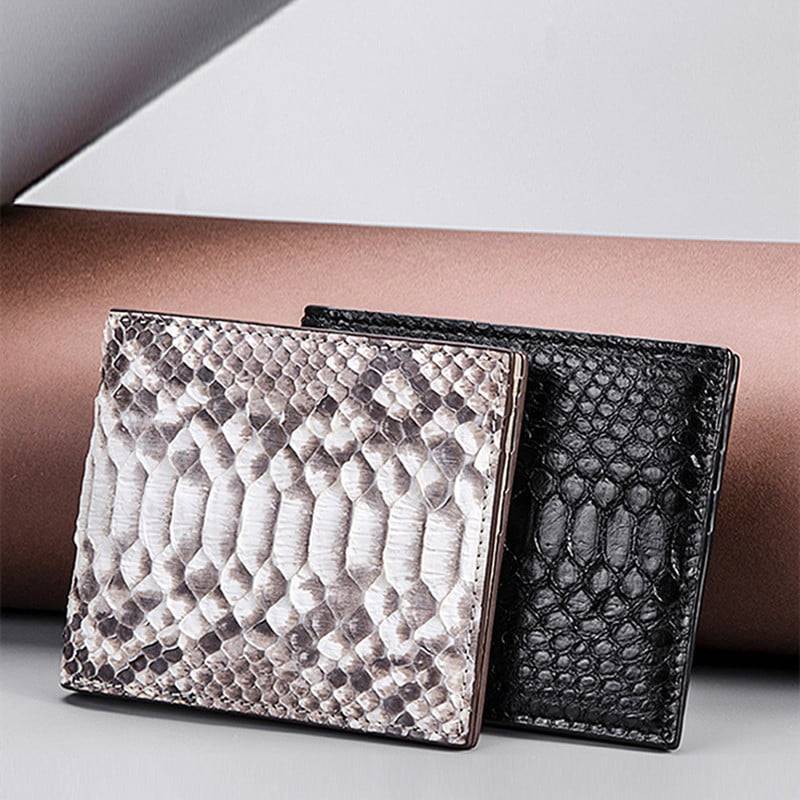 Experience the ultimate in elegance with our Python Skin Wallet, a unique accessory for fashionable and sophisticated women. Every wallet is made from authentic snakeskin leather, with a stunning black and white pattern and a remarkable design.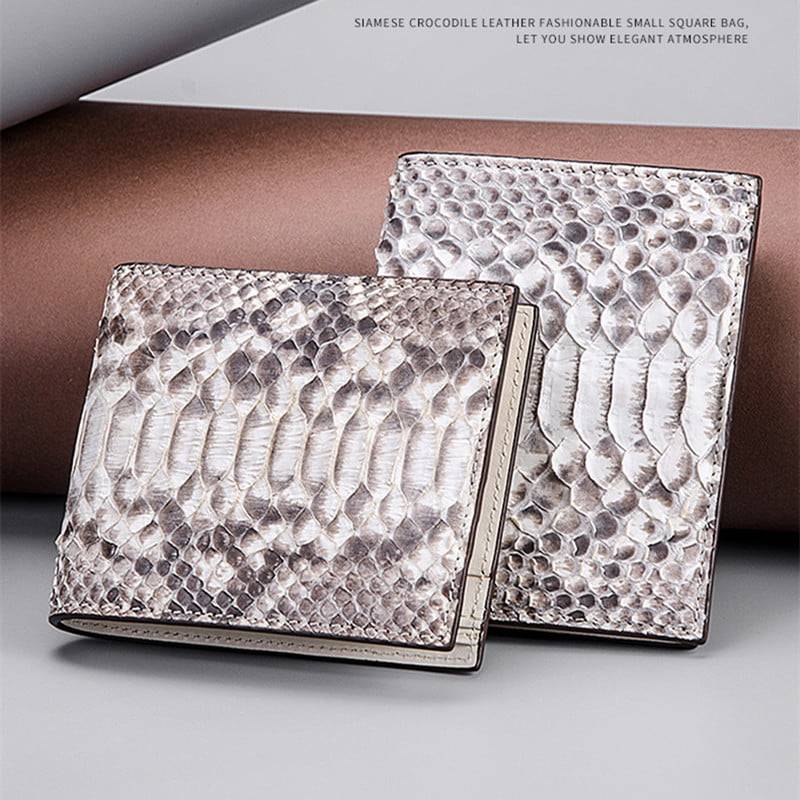 Mens Bifold Wallet Money Holder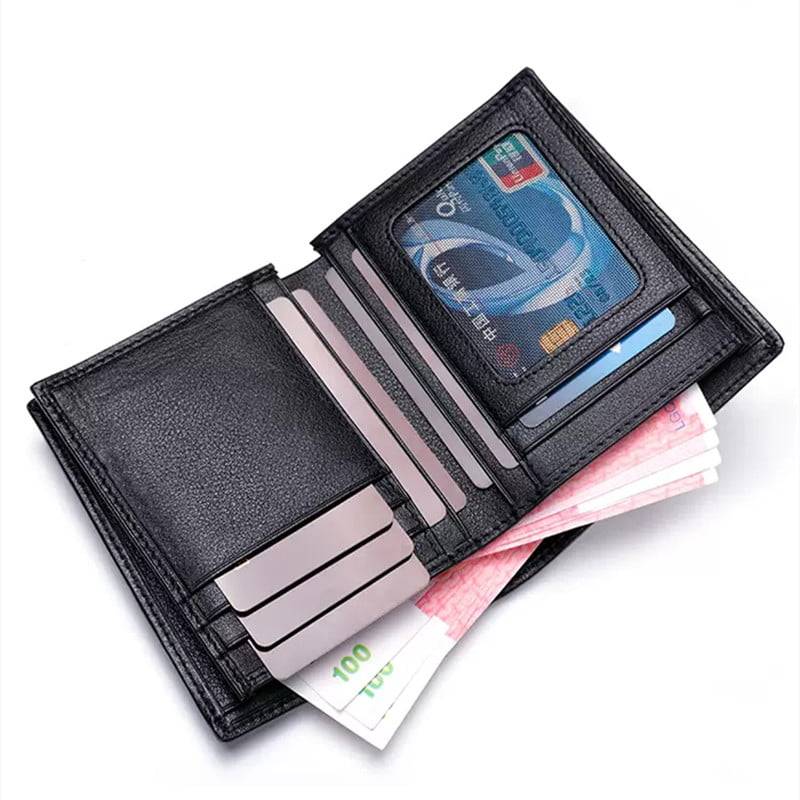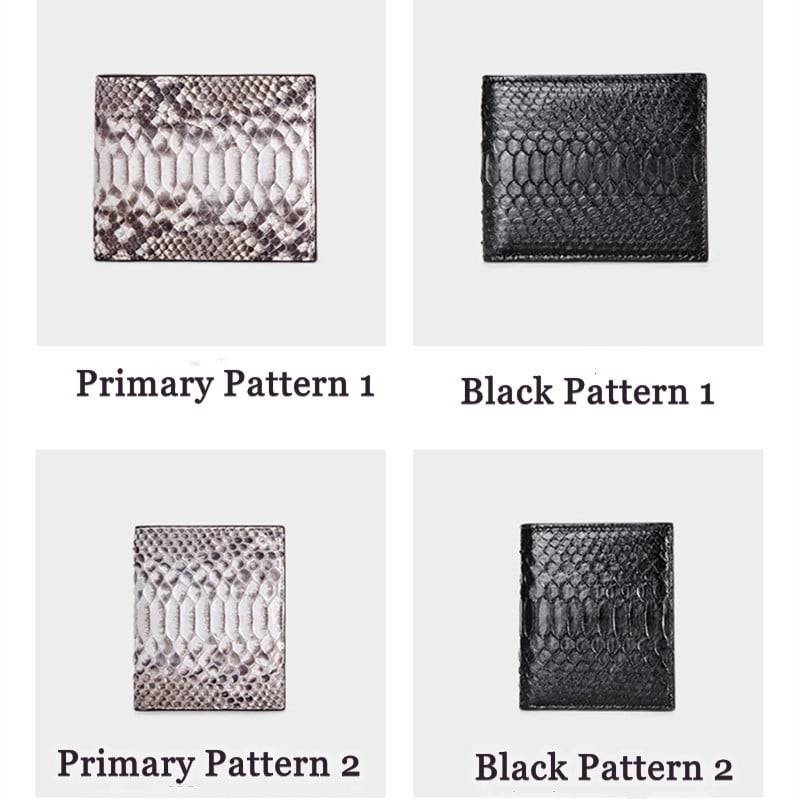 This Python Bifold Wallet is a masterpiece of fashion and luxury. It combines a beautiful look with a comfortable use experience that reflects your refined taste and our exquisite manufacturing process. The unique selling point of this wallet is made with real snakeskin, giving it a luxurious appearance and feel. This wallet is not only a practical accessory, but also a statement of elegance and sophistication.