You might want to consider a stingray wallet if you are looking for a stylish and durable wallet. Stingray wallets are made from genuine stingray skin, which is tanned black and polished to create a smooth and shiny surface. Stingray skin has a unique texture and pattern, with a single pearl in the center that resembles a diamond. Each stingray wallet is handcrafted by skilled craftsmen using traditional leather techniques and heavy duty nylon thread. Stingray wallets are not only beautiful, but also resistant to water, fire, and abrasion. They are perfect for men who want to stand out from the crowd with an exotic and luxurious accessory.
Features
Genuine authentic sting ray skins
Handcrafted by skilled craftsmen using traditional leather techniques
Three credit card holder slots
One photo holder
Size approximately: 11.5*1*9.5cm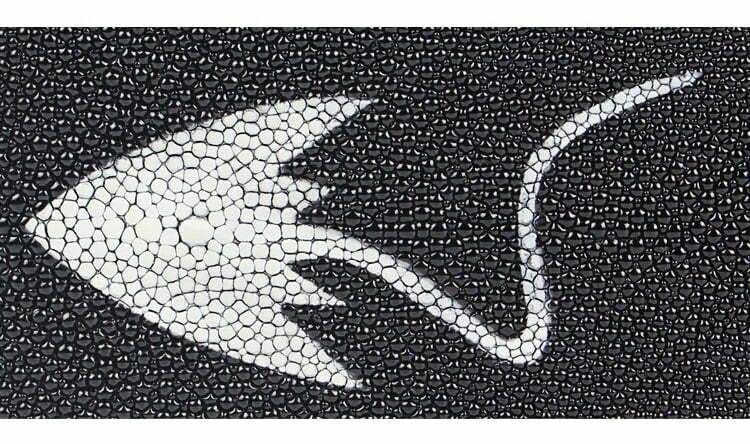 Culture and History of Stingray wallet
Stingray wallets are popular worldwide with the skin having a deep cultural significance and history for many. In Europe, a stingray skin wallet is best known as a shagreen wallet. Known by some as the immortal jewel of the sea, a stingray skin purse is believed to bring good luck in Asian cultures. In Japan, "honzame" stingray skin once adorned the the scabbards and handles of samurai swords. This was considered to empower its bearer with strength and protection in battle. Used in armor and ornamental inlays, tombs of the Pharaohs revealed stingray leather as a symbol of power and status. Resistant to fire, water and puncture, stingray is an excellent choice for its beauty and durability.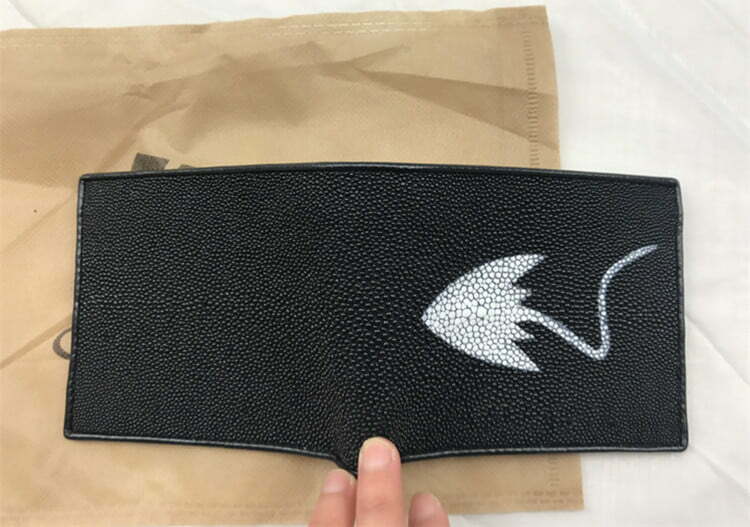 Inside of A Stingray Wallet
Handcrafted from rare and beautiful materials, it features a genuine stingray leather exterior with a lustrous pearl finish, a durable cowhide interior. For convenience, this Tri-Fold Stingray Leather Wallet is equipped with a full-length compartment for notes and bills, several credit or debit card slots. The ultimate wallet for work and play, it is nothing short of perfection.