Features
Real Stingray Skin Leather Samsung Case
Material: 100% natural Stingray skin.
The Size fits your iPhone perfectly. It is easy to install or remove. All cutouts are precisely designed to access all your device's features.
Everweek produces the most exquisite and durable cases, designed with artisans using only the best materials to hand-assemble each other.
Hold it in your hands and know that nothing else can compare to it.
Available Color: Black, Blue, Red, Pink, Gray.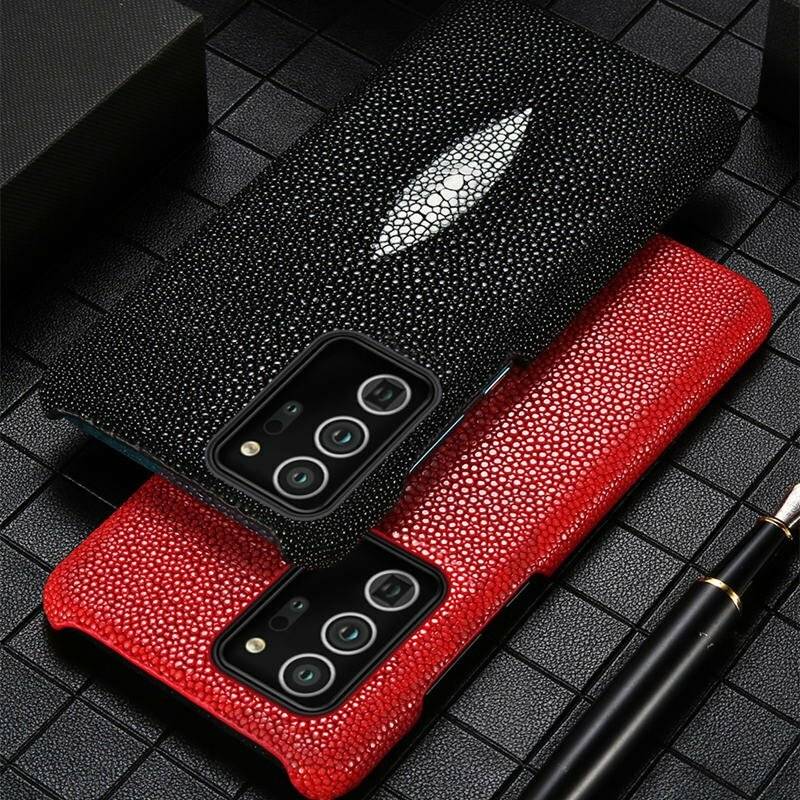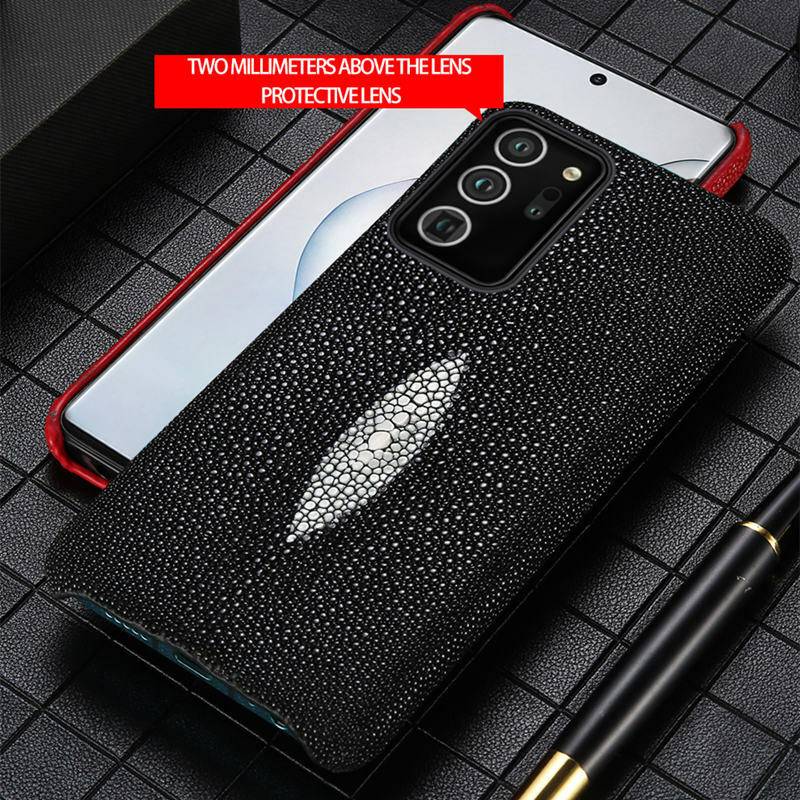 Genuine Stingray leather is truly amazing, the surface of leather looks like pearls, reflectivity is very good. The most interesting is the case will become more and more bright as time goes on.
Do you love high end sparkle? Stingray leather is known as one of the most high-grade leather, very tough. It offers maximum protection from bumps and hard-hits for the back and sides of your phone. Keep your phone away from abrasion and scratch, like wearing a piece of natural armor. This Stingray Skin case for all iPhone model is great choice for those looking for a unique take on digital accessories.