Stingray phone case is made from the finest stingray skins available. They are soft and supple, with a beautifully polished surface which gives them a jewel like quality. Stingray leather, also referred to as shagreen, has been used over the years for making leather goods, covering furniture, and many other applications. Due to the soft-tanning of our skins they are pliable, easy to cut and can be worked like leather.
Features
Genuine Stingray Skin iPhone 15 Pro Max Case
Material: 100% natural Stingray skin.
The Size fits your iPhone perfectly. It is easy to install or remove.
All cutouts are precisely designed to access all your device's features.
Everweek produces the most exquisite and durable cases, designed with artisans using only the best materials to hand-assemble each other.
Hold it in your hands and know that nothing else can compare to it.
Available Color: Black, Blue, Pink, Gray, Green,Purple, Red
Stingray Phone Case in Various Colors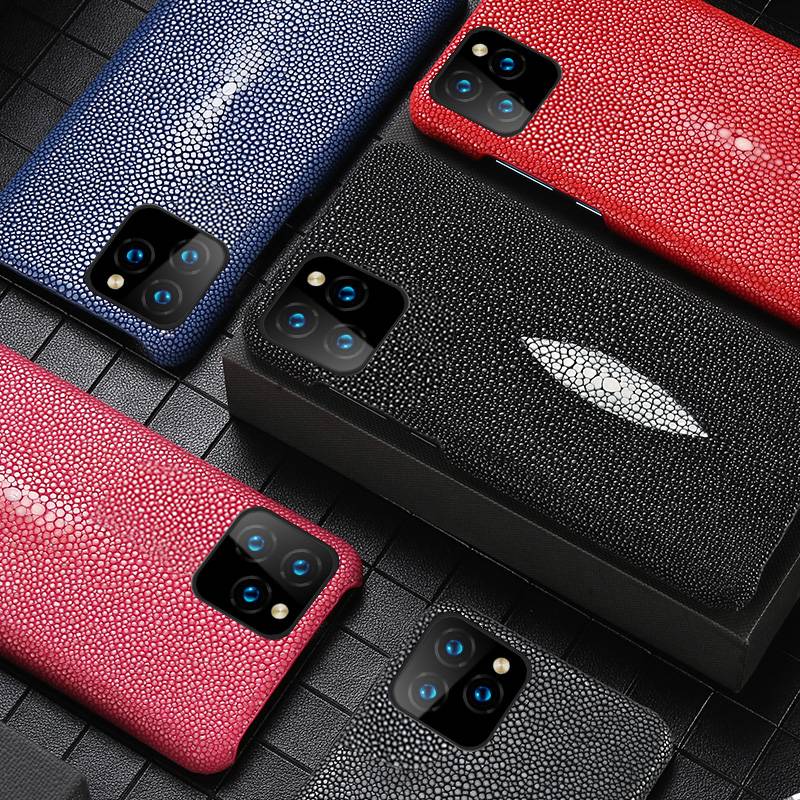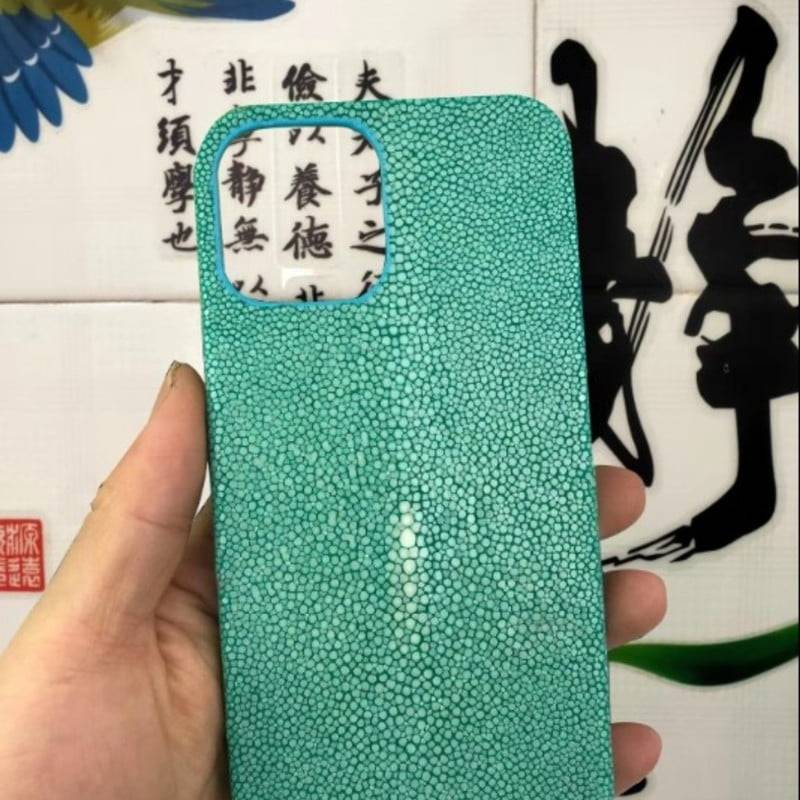 Genuine Stingray leather is truly amazing, the surface of leather looks like pearls, reflectivity is very good. The most interesting is the stingray iPhone cases will become more and more bright as time goes on. Do you love high end sparkle? Stingray leather is known as one of the most high-grade leather, very tough. It offers maximum protection from bumps and hard-hits for the back and sides of your phone. Keep your phone away from abrasion and scratch, like wearing a piece of natural armor. This Stingray Skin case for all iPhone model is great choice for those looking for a unique take on digital accessories. The Shagreen Collection from Everweek Leathers is comprised of the finest genuine stingray hides in the industry, resembling gorgeous diamonds and pearls.
Stingray Skin of Stringray Phone Case

Shagreen skins have a unique calcium deposit in the center of the skin which is commonly known as the "crown". Stingray skins are the pinnacle of luxury worldwide, as their rarity and uniqueness make them a true gem. Shagreen is extremely durable and can be used on walls, panels, furniture, etc.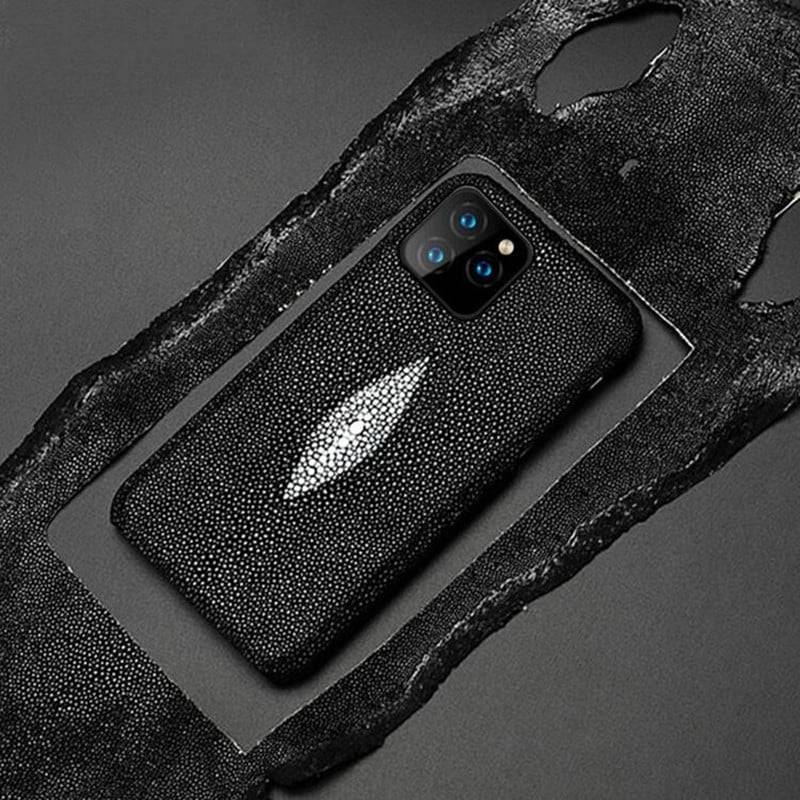 Please note the black case is slightly different from other color of cases regarding to hand feeling. The black case has a granular surface while other color of cases have a flat surface. That's because the black case is dyed without any polishing process, so it keeps the stingray leather's natural granularity. Other color of cases will be polished first and then dyed, so they have a flat surface. If a granular feeling matters a lot for you, please select the black case.