Our genuine crocodile iPhone case is hand-made with real crocodile tail skin leather, giving you a sense of luxury and royalty. It is compatible with all iPhone models and protects your device in style. The leather is soft and has a rich texture that feels great in your hands. The case is available only in black color, which matches any outfit and occasion. Treat yourself or your loved ones with this exclusive and elegant crocodile leather iPhone case.
Features
Genuine alligator crocodile tail skin leather iPhone case for iPhone 15 Pro Max, iPhone 15 Plus, iPhone 14 and more
100% Genuine Alligator & Crocodile skin.
It is made of high quality PC material and then covered with genuine black crocodile leather.
The soft inner lining comfortably contacts the surface of the device, prevent scratches from disassembling the device.
Exact cut-outs and function buttons help you use your iPhone conveniently.
Perfect Fitting: The Size fits your phone perfectly. It is easy to install or remove. All cutouts are precisely designed to access all your device's features.
Real Crocodile iPhone Case Three Grains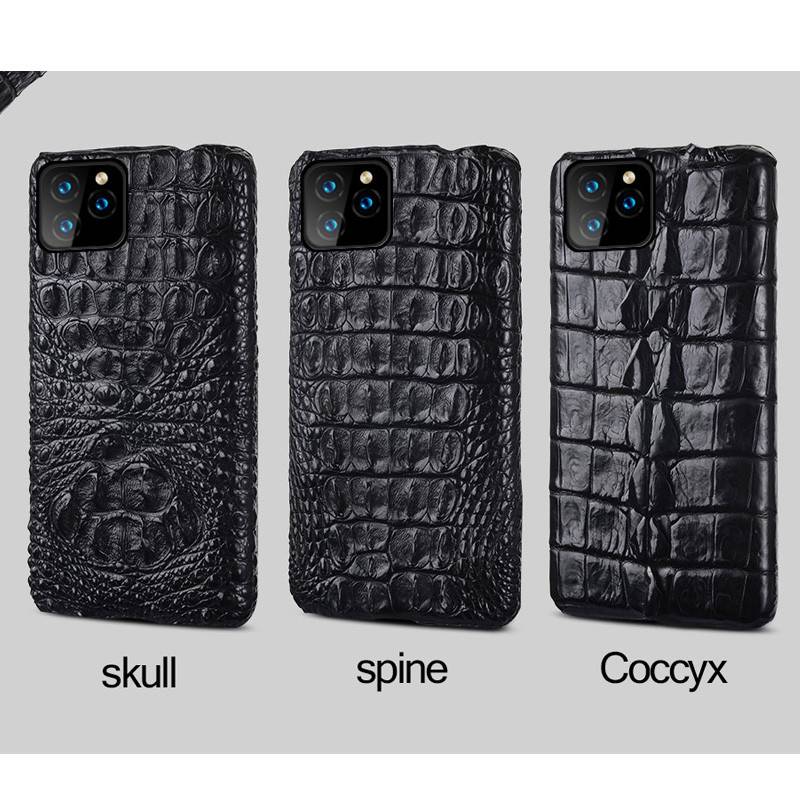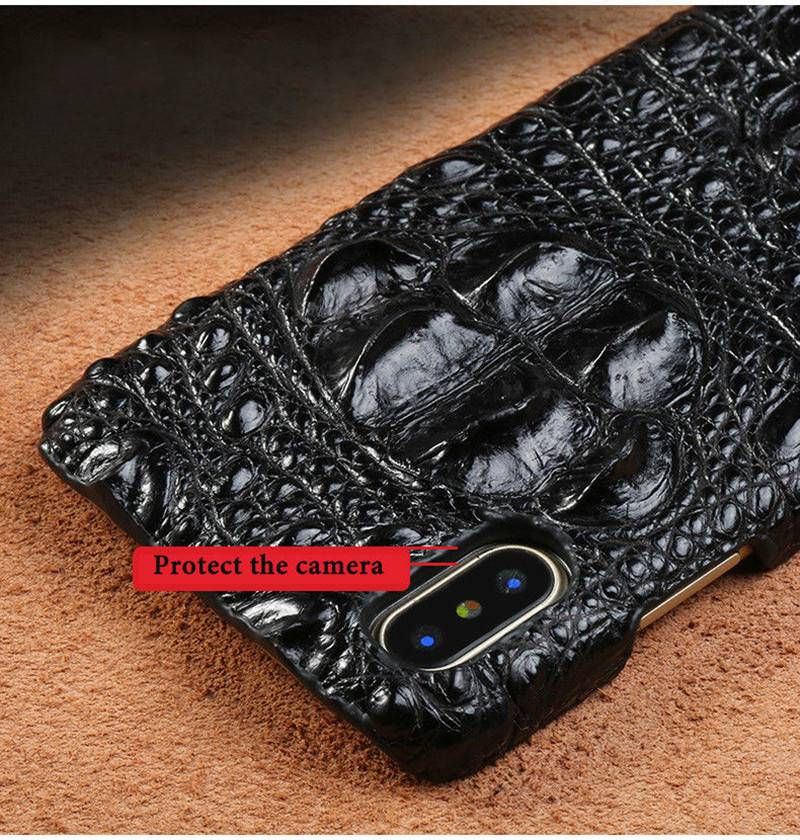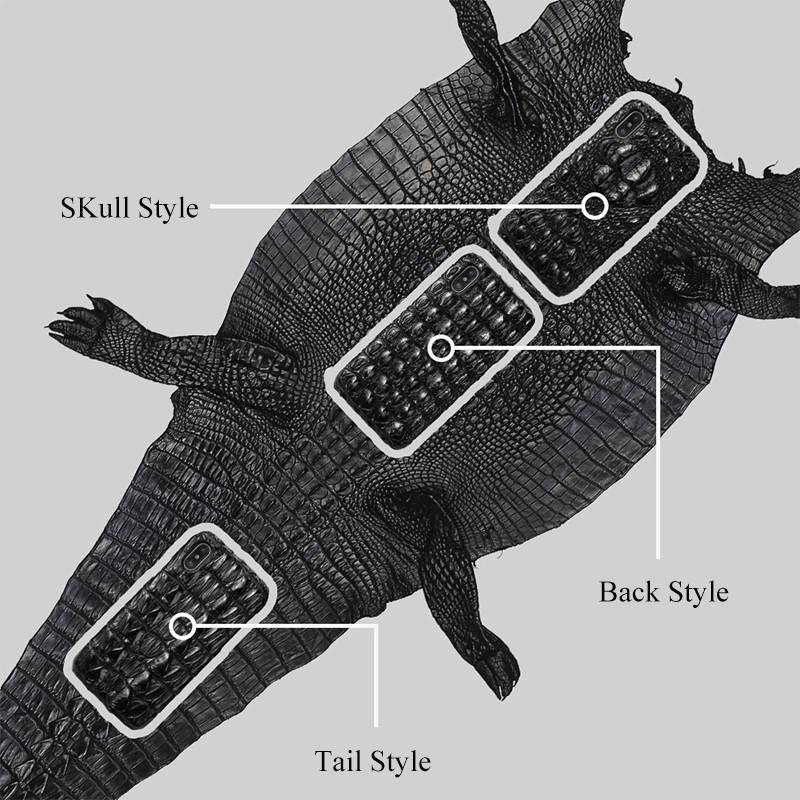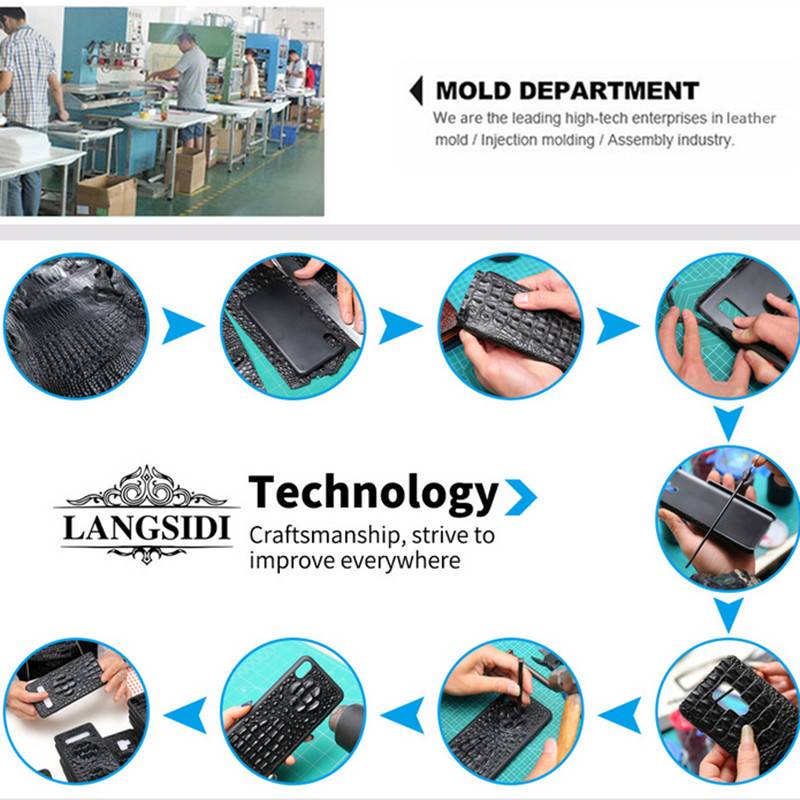 Notices
This product is made of genuine crocodile skin which is farmed skin in accordance with the regulation of convention on international trade in endangered species of wild fauna and flora
Because of this product is natural and handmade product. Some detail maybe a little bit difference from these product sample photos, if you have any questions or clarification please do not hesitate to email us
This is a unique case that uses the tail skin leather of a crocodile. It has a smooth and glossy texture that feels great in your hand. If you prefer a different look, you can also check out our other cases made from back skin leather or skull skin leather. They have more bumps and patterns that give them a distinctive style.