This wood iPhone bumper case is made from natural wood walnut and aluminium alloy. It's the slimmest wood iPhone case among those wooden phone cases on the world. Walnut comes with a fine-grained wood texture. Woodworkers mill and polish them using cutting-edge CNC machines for the utmost craftsmanship. High tensile 7075 aluminium alloy is used to joint these wooden bumpers together to make a slim-feeling, luxurious and unique phone case.
Features
Material: Aluminum alloy and natural wood walnut
Adopt the top-level aircraft grade aluminum as manufacture material
Uttermost reduce the effect to the signal to provide protection from scratches
Aviation aluminum metal case
Shock-proof scratch resistant, fashion, cool special frame case cover
Provide 360° All inclusive Protection
Provide Camera Lens Protection
Precise hole for all ports
Easy install and remove.
Completely protected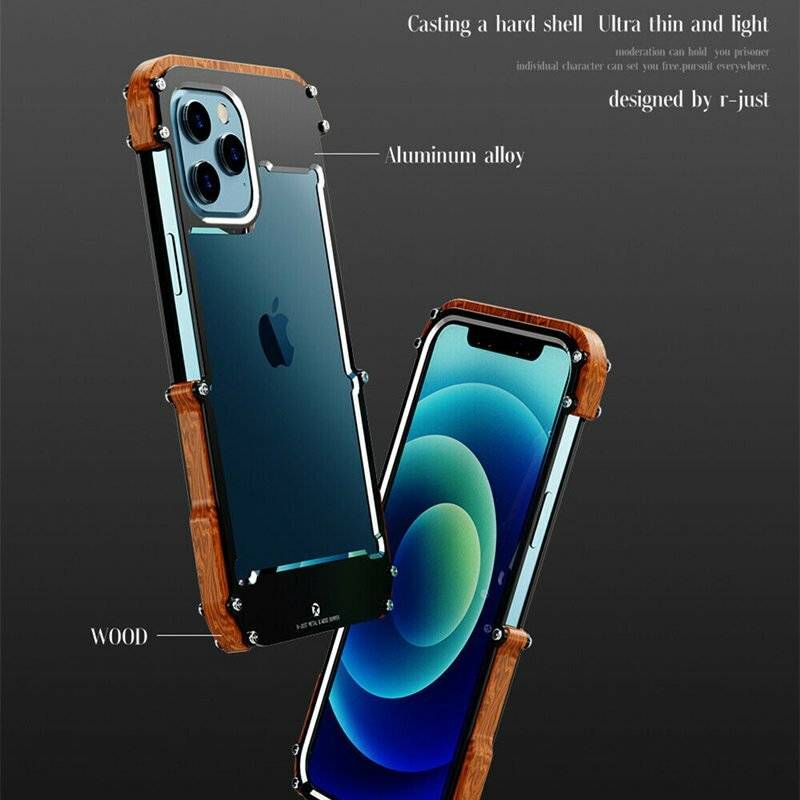 Woodworking for Wood iPhone Bumper Case
The wood is oil-finished, and the aluminium buttons work perfectly. The woodcraft starts with carefully chosen, solid pieces of walnut woods that are precisely turned on a 5-axis machine, creating seamless joints and enabling a button-click experience that can't be replicated in other cases. This wood iPhone case has variations for all iPhone models: iPhone 15, iPhone 15 pro, iPhone 15 pro max, iPhone 14 and iPhone 13 and so on.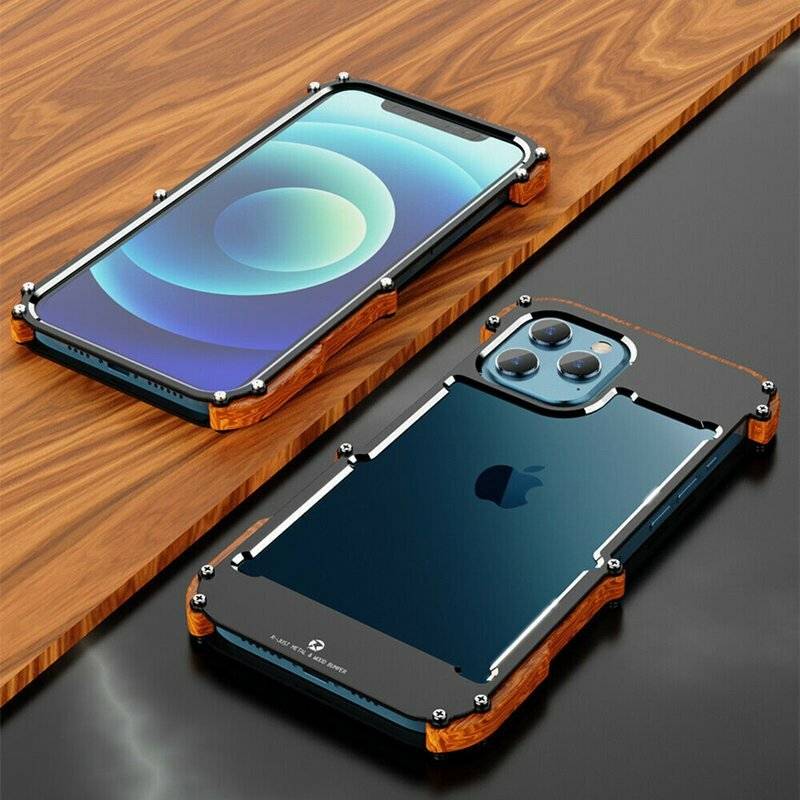 After machining, natural oil-based lacquer is applied to give the wood a more vivid color pigment, and increases the durability of the case. Aluminum Finish Our aluminium is first treated using a cutting-edge sandblasting technology, using glass ceramic beads, followed by electrical polishing which adds the deep color finish.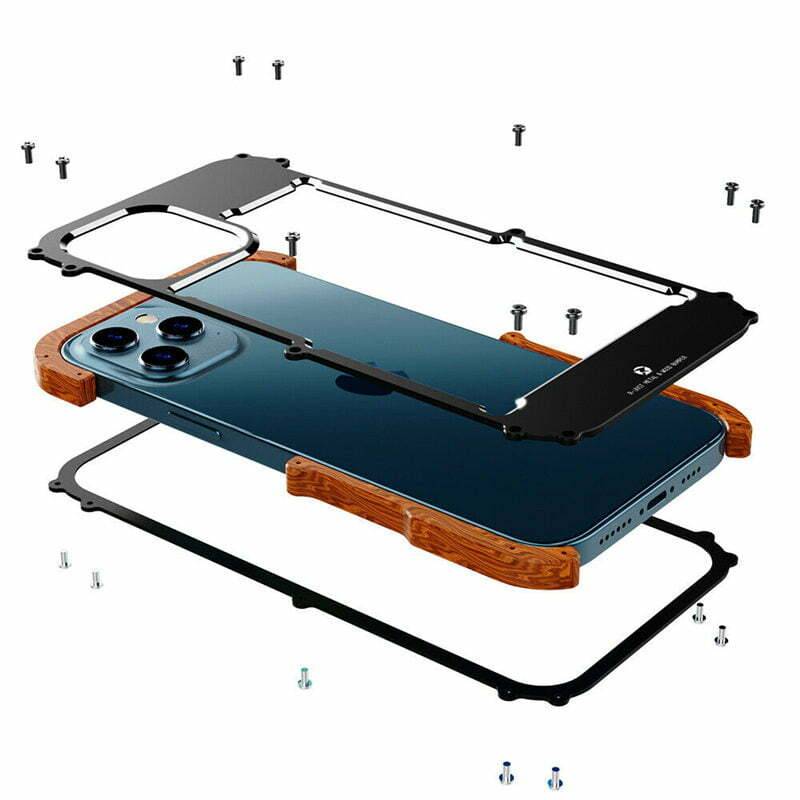 How to Assemble Wooden iPhone Bumpers
The package for this wood iPhone bumper case comes with a handy screwdriver. You can use it to assemble wooden bumpers and aluminium alloy frame together tightly. This way, you get a sturdy iPhone bumper case that covers your phone from all sides. The video in this page will show you how to do it. It's quite simple.