Features
Real Python Leather Case For iPhone 15 Pro Max 14 Pro Snake Belly Skin
100% Genuine Snake & Python skin.
It is made of high quality PC material and then covered with genuine black snake leather.
The soft inner lining comfortably contacts the surface of the device, prevent scratches from disassembling the device.
Exact cut-outs and function buttons help you use your iPhone conveniently.
Perfect Fitting: The Size fits your phone perfectly. It is easy to install or remove.
All cutouts are precisely designed to access all your device's features.
Python leather is the most common snake leather type. Various objects are made from python leather. Many Python species are protected species. Python leather comes partly from breeding farms and the skin has a sufficiently large surface, to produce leather objects from it.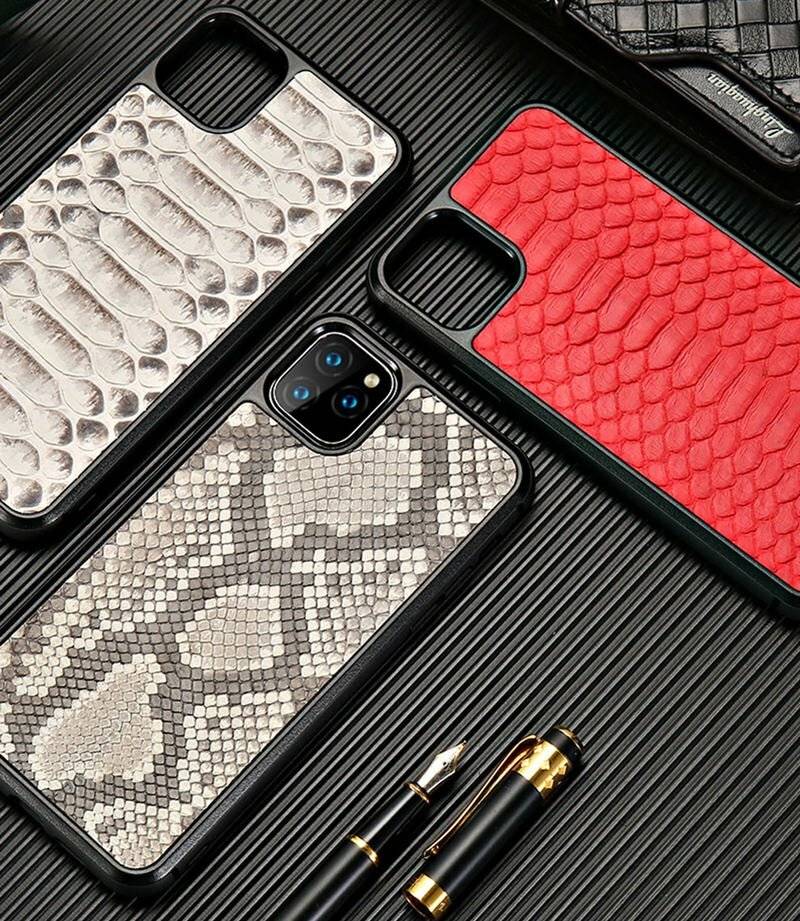 Pythons have beautiful, extremely durable skins that lend themselves to diverse applications. Long valued for their elegance and durability. There are two different cuts of python available in today's marketplace; front cut and back cut. The back or front incisions made when opening the skin determine the cut. The production of front cut vs. back cut is based on market demand and feedback from previous seasons.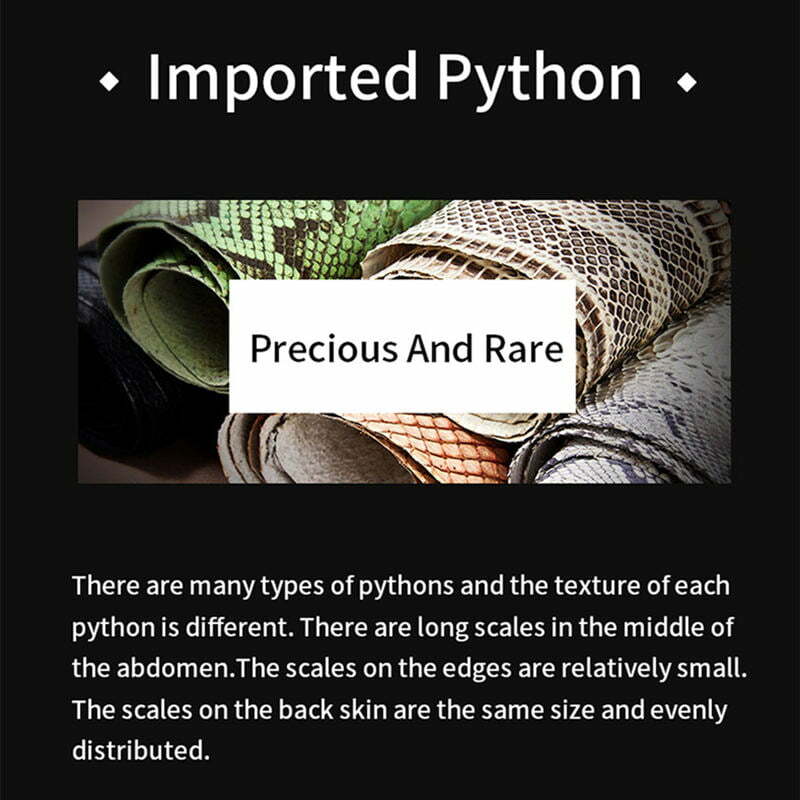 More dummy models of the upcoming iPhone 15 have been shared online, indicating the new diagonal dual-camera layout on the standard-size ‌iPhone 15 and the slightly smaller notch on the front of the ‌iPhone 15 series. It indicated the new camera arrangement coming to the ‌iPhone 15 and ‌iPhone 14, as well as a thicker overall design and a larger camera bump on the ‌iPhone 15 Pro, which brings it in lockstep with the bump size expected on the ‌iPhone 15 Pro Max.
Anyway, Everweek also will focus on Apple's press conference for the new iPhone 15, and push out new iPhone 15 Snake Skin Case. Hand-made with real snake skin leather, we offer all compatible iPhone model case for your choice. Protect your iPhone 15 in style with this genuine snake skin case. All them are made of high-quality Python leather, the Hand-crafted case gives you a sense of royalty that you can enjoy luxury. Our Genuine Snake & Python leather feels incredibly soft and has a luxurious texture that'll keep your hands feeling great.
Notices
This product is made of genuine snake skin which is farmed skin in accordance with the regulation of convention on international trade in endangered species of wild fauna and flora
Because of this product is natural and handmade product. Some detail maybe a little bit difference from these product sample photos, if you have any questions or clarification please do not hesitate to email us