Titanium iPhone Case is made from stainless steel and TPU base. Titanium metal bumper is firmly attached to the four sides of the base case. This provides super drop resistance without affecting your iPhone's signal. The inner layer contains flannelette, which can better dissipate heat and prevent oxidation and discoloration on the back of the phone. TPU is a type of plastic that is both soft and flexible, which makes it great for absorbing shocking. It can also provide better protection against impact damage even when dropped flat on their backs since the soft material can absorb the shock rather than redirecting it.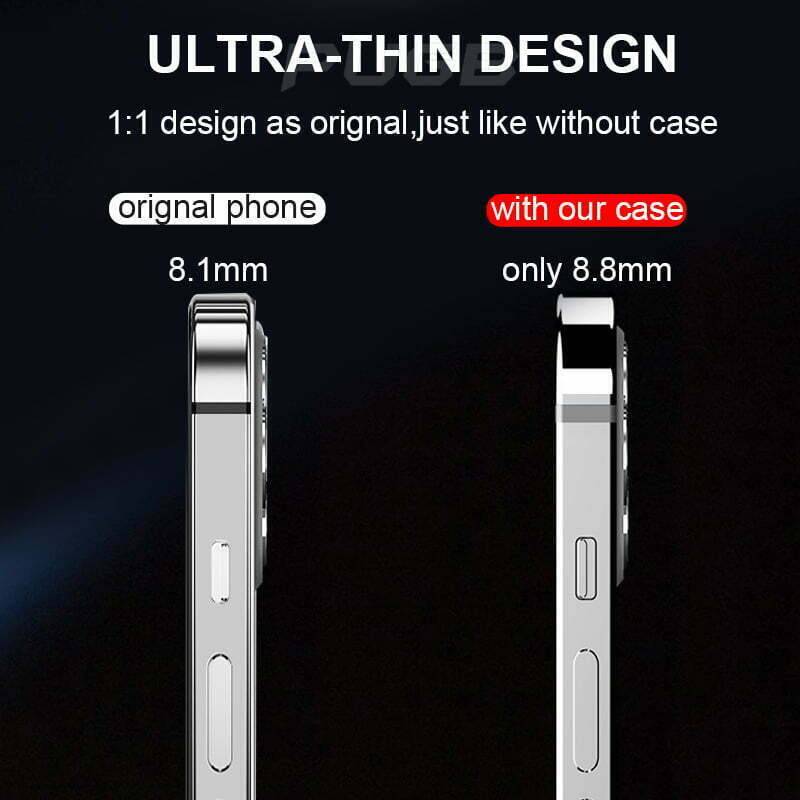 Features
Titanium metal bumper, 1:1 original design, super drop resistance;
The back surface of carbon fiber texture is more high-grade and anti-fingerprint;
All-inclusive lens protection to protect the lens from being scratched;
Raised bumper edges to protect the screen display and camera lenses
Unique sealing port design can prevent dust and sand, don't worry about playing on the beach.
Titanium Bumper Around TPU Case
Titanium metal Bumper + TPU all-round protection can effectively protect your phone from scratches and collision. (This phone case does not affect the wireless charging function of the phone)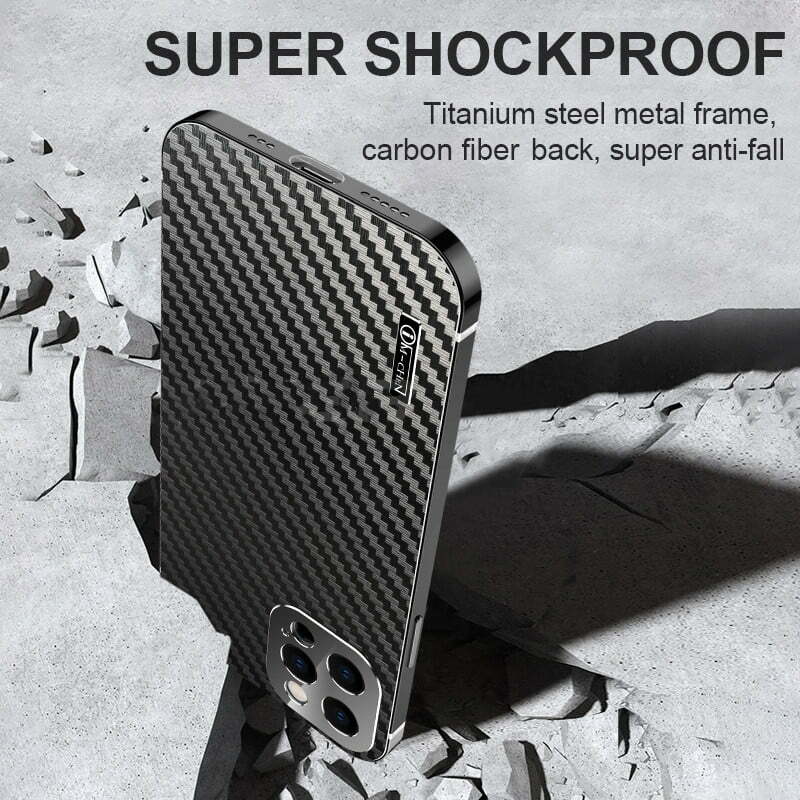 Carbon Fiber Texture of Titanium iPhone Case
Carbon fiber texture designed offer good grip and comfortable touch.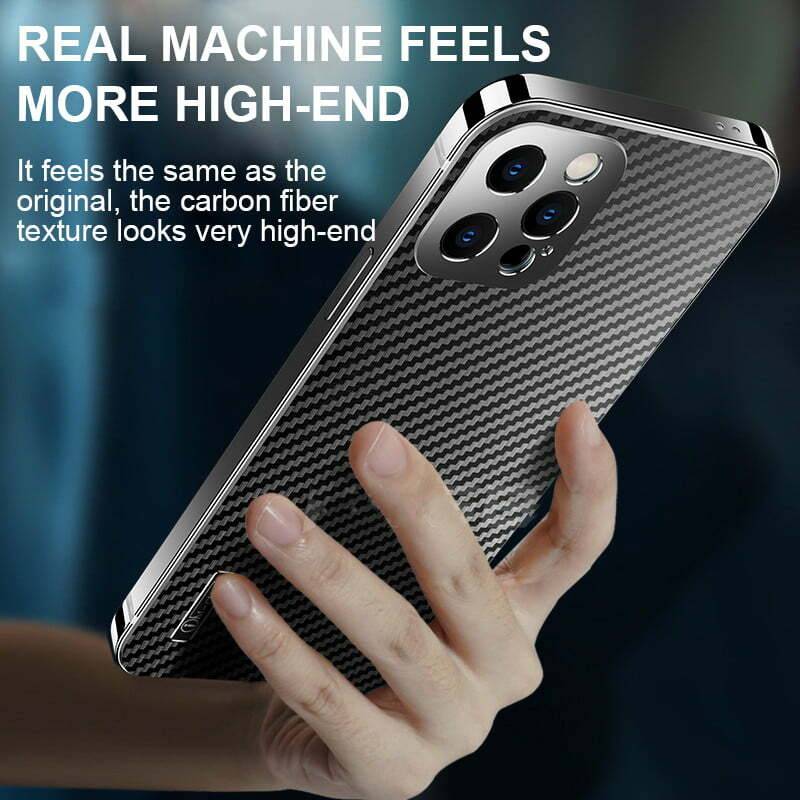 Enjoy the sleek and smooth feel of your phone without compromising its style or protection. Our carbon fiber texture design gives you a fresh and modern look that matches your personality. The lens is fully covered and protected by a raised lip that prevents scratches and wear. You'll love how your phone looks and feels with our titanium phone cases.
We have a great selection of cases for your iPhone, no matter which model you own. We have the perfect cases for you, including iPhone 14, iPhone 14 Pro Max titanium case and iPhone 13, iPhone 13 Pro Max titanium case.