The premium flap shows off an air of vintage class and like the rest of the bag, is made from only the finest top layer cowhide leather. This means the leather is extra thick, extra durable and extra premium. This quality of leather is built to last decades. Leather large laptop backpack is a backpack that is designed to hold a laptop, along with other items such as books, papers, and other electronics. The backpack is typically made from high-quality leather, which is durable and long-lasting.
Features
Made from premium top grain cowhide leather
Quality hardware and premium zippers
Padded shoulder straps are fully adjustable
Front flap has one small easy access pocket
Front flap opens with magnetic closures to large pocket for tablet and other mid-size devices
Main compartment has a double zipper closure with a large interior space
Interior contains one padded laptop compartment, two divider pockets and one zipper pocket
Two side pockets for easy access items like umbrella and water bottle
Rear secret pocket keeps items like your passport and cash theftproof
Front zipper pocket fits up to a 12.9 inch tablet
Padded laptop sleeve fits up to 15.6-inch screen display laptops (diagonal measurement)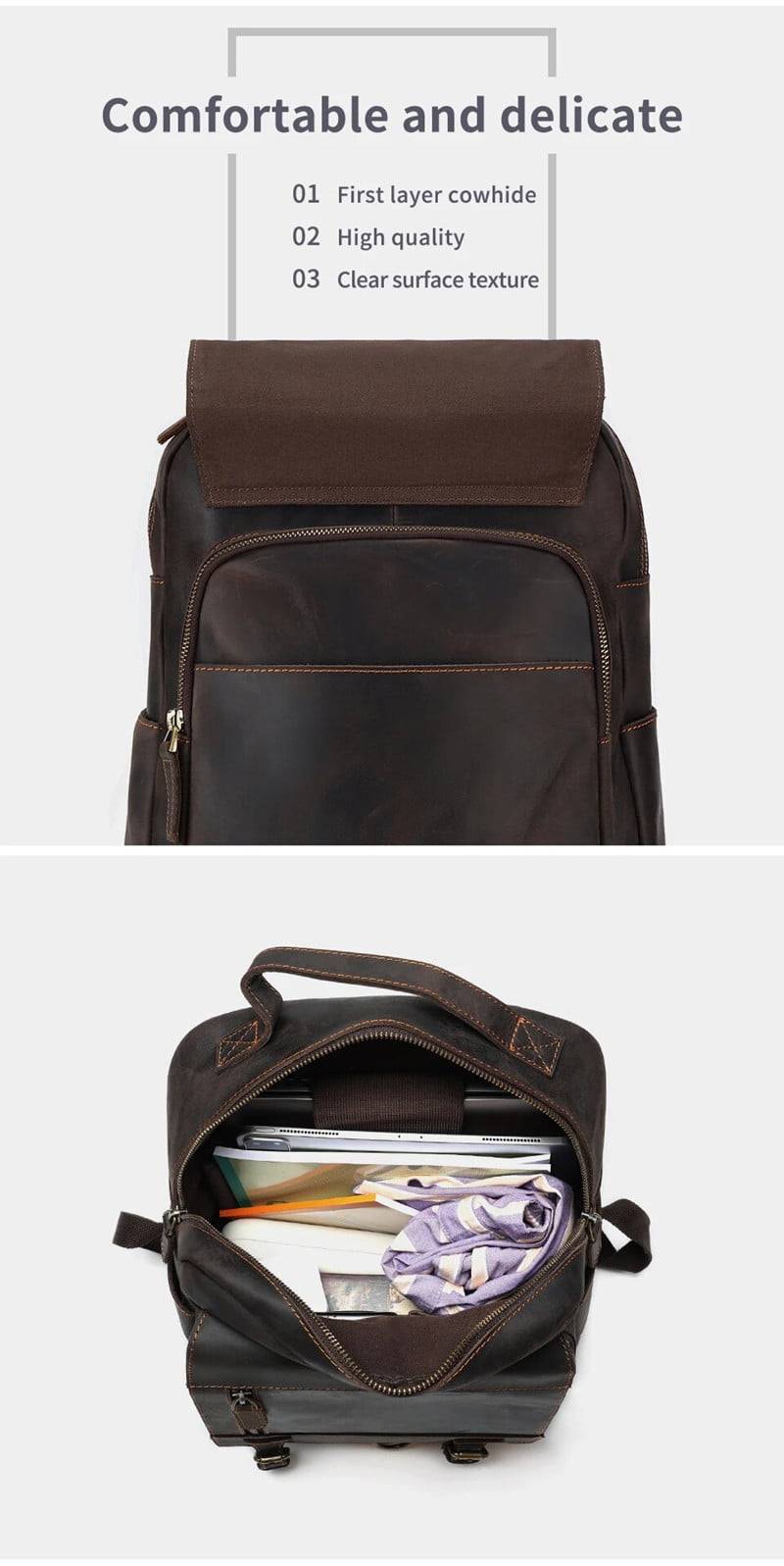 There's ample storage space for all your gear. With a front compartment for mid size gear and a larger compartment for larger stuff, you'll know everything you need for a day will fit in here. There's a bunch of smaller pockets on the front and side for easy access items. And there's even a secret zipper pocket against your back to keep secure items like your passport and cash safe.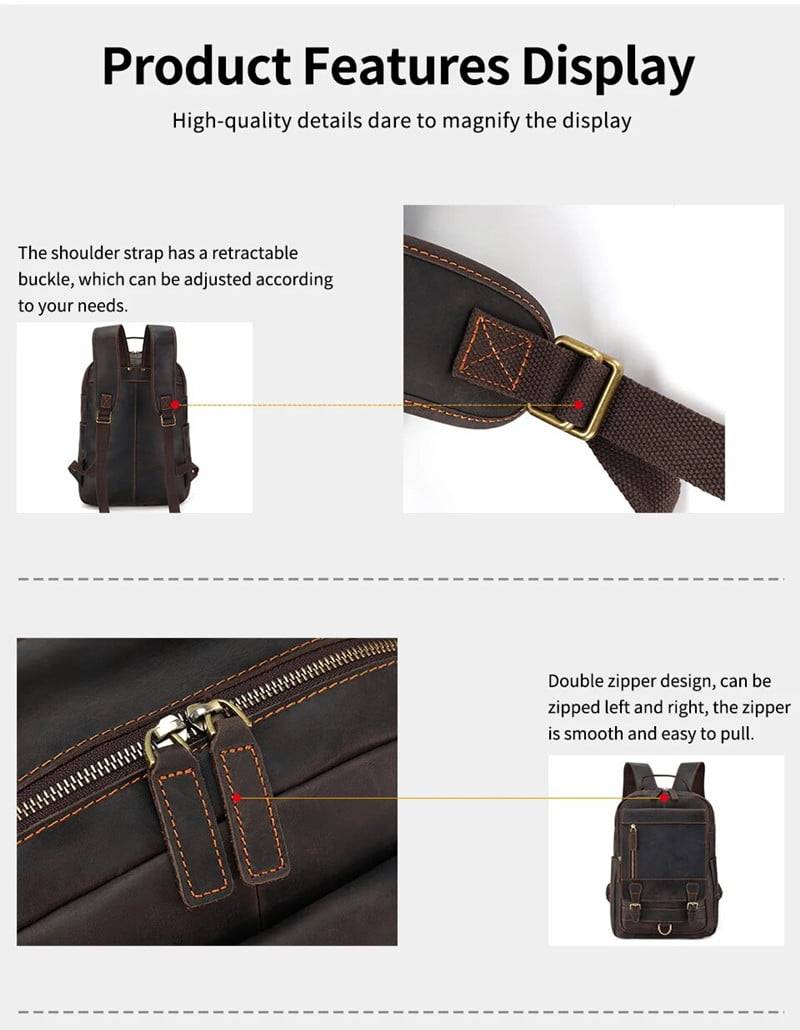 When choosing a leather large laptop backpack, it's important to consider factors such as the size and weight of your laptop, as well as your personal preferences in terms of style and design. You may also want to look for additional features such as padded straps and back support to make carrying the backpack more comfortable, especially if you will be carrying it for long periods of time.