If you are looking for a leather bracket protective case for your Samsung Z Flip 3, you have many options to choose from. A leather case can add a touch of elegance and durability to your phone, while also protecting it from scratches, drops and dust. A bracket can help you prop up your phone for hands-free viewing or video calls.
Features
Easy access to all buttons and ports
Exact cut-outs and function buttons help you use your iphone conveniently.
This ultra-thin and lightweight case won't add bulk to your phone.
It is easy to install or remove.
All cutouts are precisely designed to access all your device's features.
Leather Samsung Z Flip 3 Case
SAMSUNG Galaxy Z Flip 3 Flap Leather Cover: This is an official Samsung product that wraps your phone in genuine leather sleekness. It has a flap that covers the hinge and prevents damage from bumps and shocks. It also has a slim design and a soft grip. You can choose from different colors and styles, such as leather, leather strap or ring.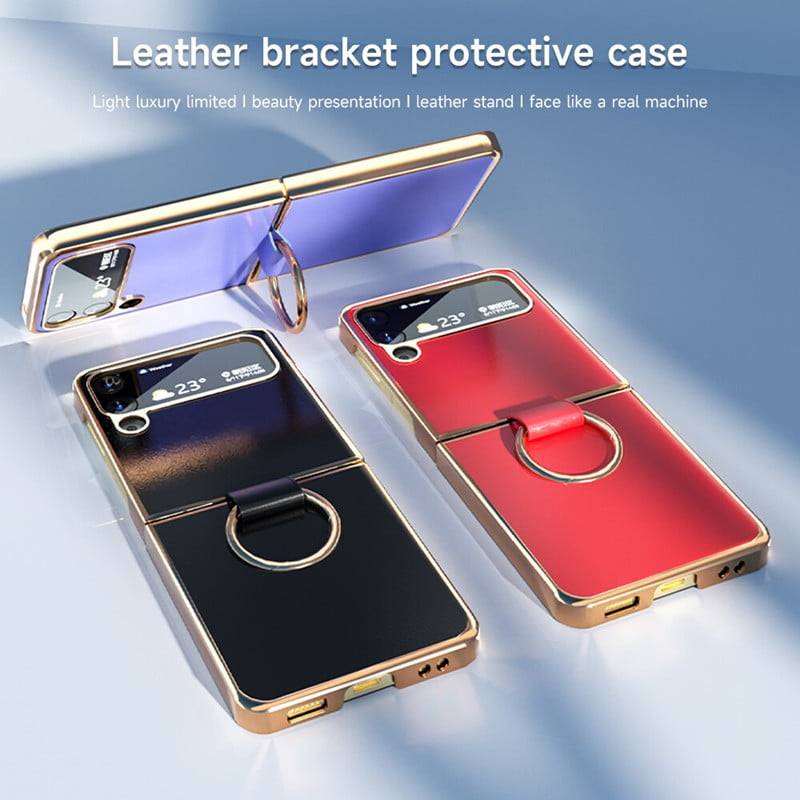 Flip Case for Samsung Z Fold 3
This is a PU leather case that has a hard PC shell for extra protection. It has a hinge protection design that prevents dust and dirt from entering the hinge. It also has a built-in kickstand that allows you to adjust the angle of your phone for different scenarios. You can choose from different colors.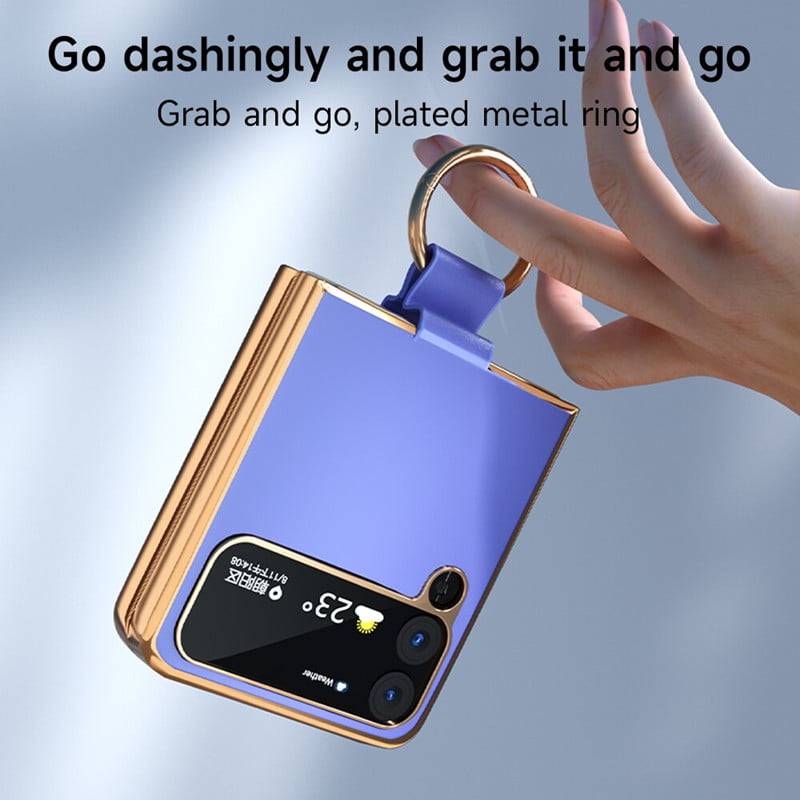 This is a PU leather case that has a thin edge for shock absorption. It has a metal connector that attaches to the hinge and provides stability and flexibility.