3 Watch Capacity: EVERWEEK watch case 3 slot secures three watches, the watch compartments to prevent them bumping and scratching each other, provide great protection for watches, it's the perfect travel accessory or storage case for any watch enthusiast.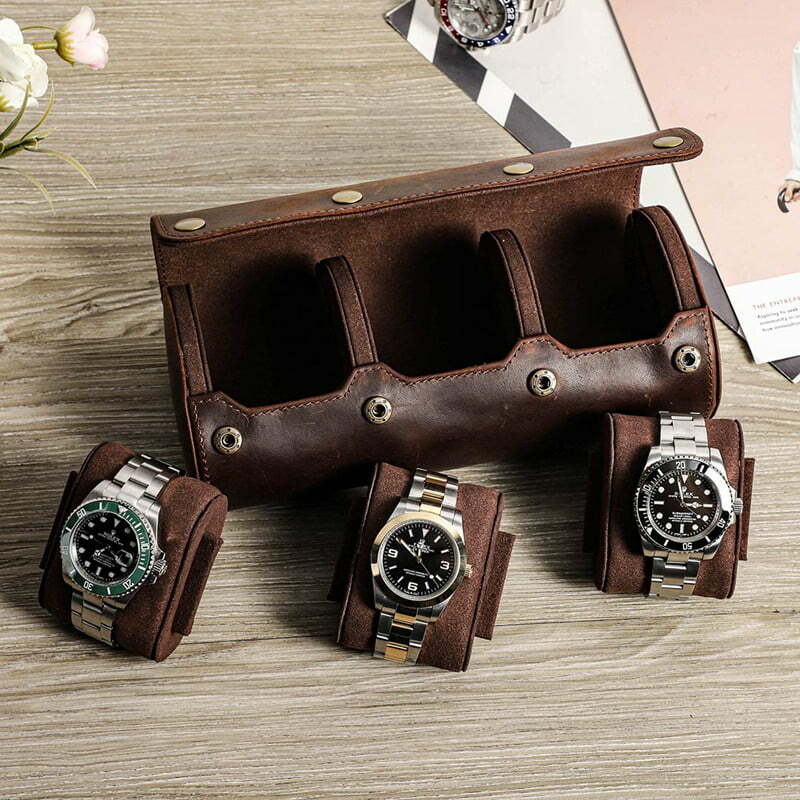 Functional Slide-in Watch Pillows: The pillows slide in to place to keep your watch safe and secure, will help protect watched from damage even if dropped with the cover open. Three soft pillows that can hold all wrist watches & smart watches Up to 50mm.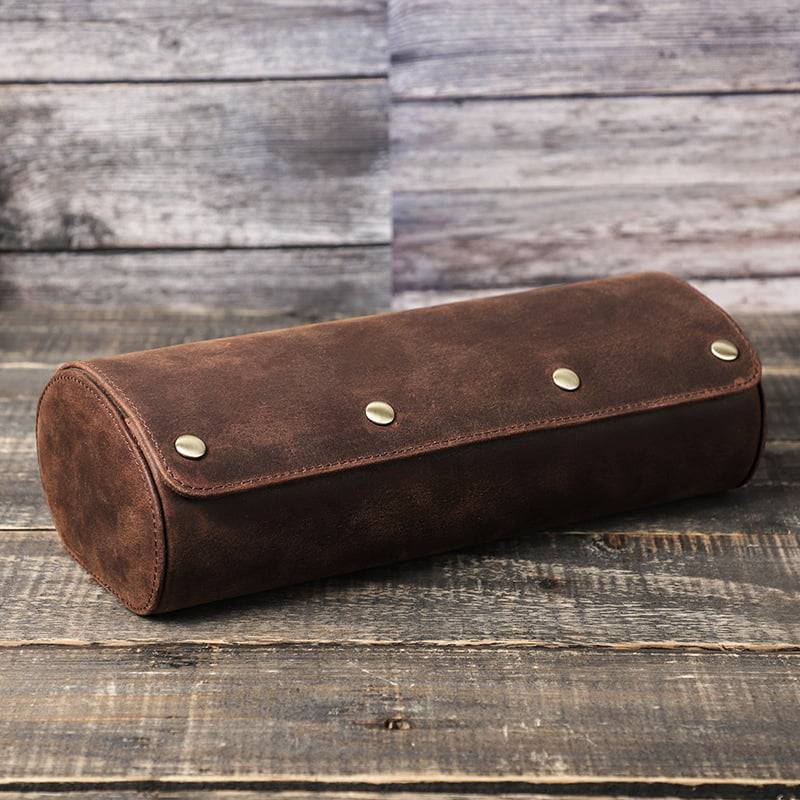 Unique Flattened Bottom Design: The back of this watch roll is flat so you may set it on a table or desk without the risk of it rolling off the edge, it's different from other watch rolls are completely round. A Beautiful watch display allows you to beautifully display your collection at your home or office. Other Attractive Features: EVERWEEK watch box is handcrafted from deep brown leather which is nature and fashion, fine accent stitching finish, soft touch of velvet interior, sturdy construction and 4 hidden snaps closure gives you peace of mind when you take this watch box organizer traveling.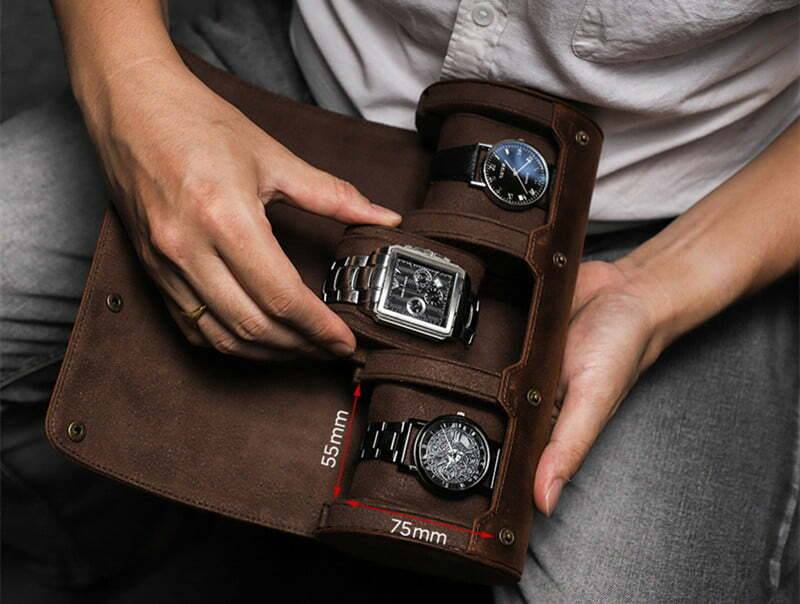 Perfect gift for a birthday, anniversary, Valentine's Day, Mother's Day, Father's Day, Christmas, New Year or another significant event. EVERWEEK watch roll case for travel and display specially designed for all watch lovers worldwide.