Protects Your Watches When Traveling: Engineered in the watch capital of Switzerland, this watch roll case locks down and protects your watches like a Swiss bank with a rail guided cushion system for transporting your watches without scratches or damage.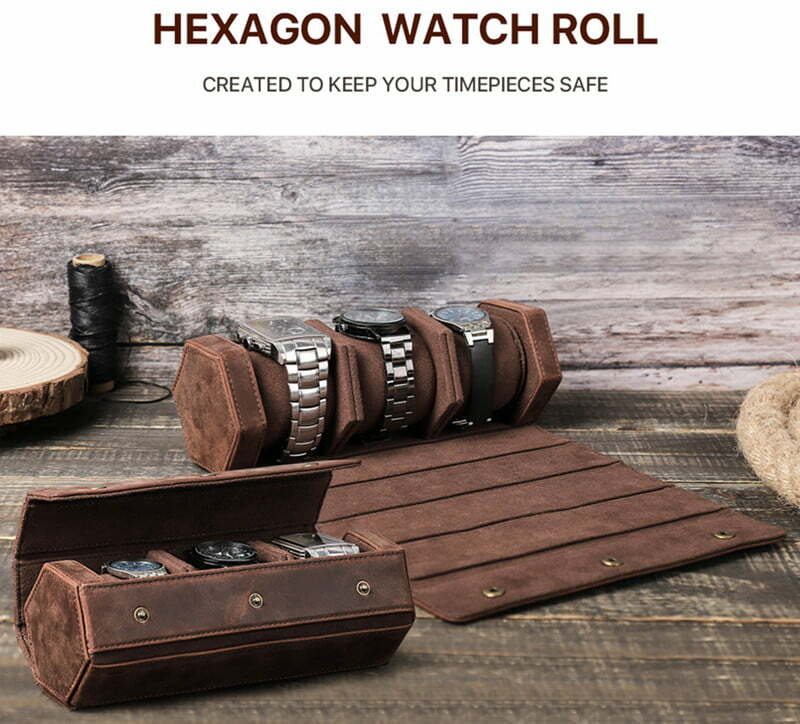 Ultimate Protection Of Real Leather: This leather watch roll case is full-grain Napa leather with hidden snap buttons and a soft velvet interior which makes a classy watch case for travel and delivers the superior protection that only a real leather watch travel case accessory can provide. Store Up To 3 Watches; This large leather watch case stores up to 3 watches with wrist sizes of 6.5 inches and larger; slide-in rail, and unique hexagon design guarantees a snug and secure watch carrying case.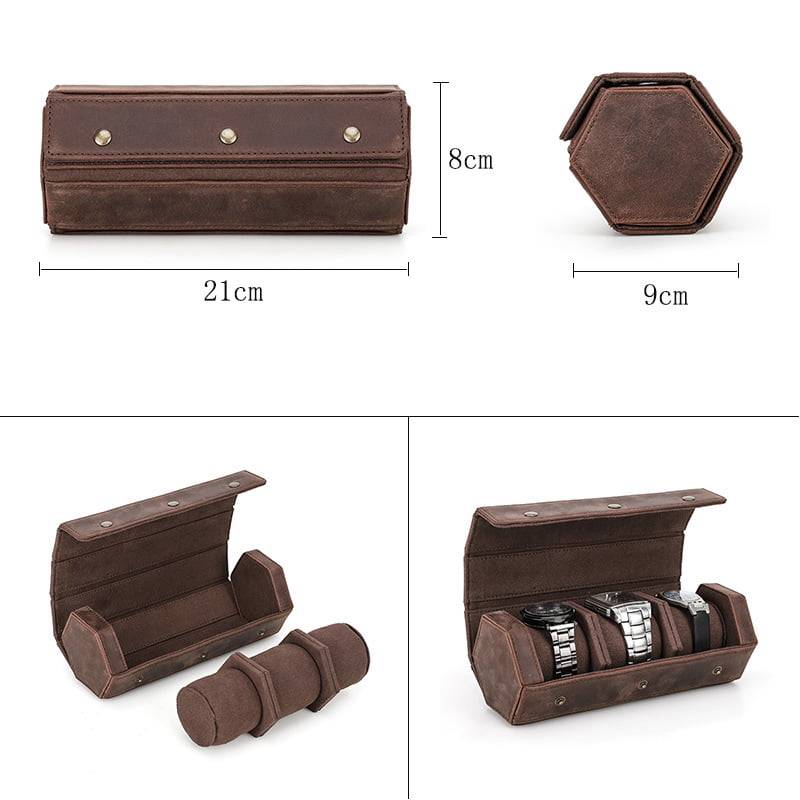 Perfect Size Watch Rolls For Traveling: Our 3 watch roll travel cases are the perfect size for carry on convenience measuring 8.46 inches long x 3.66 inches wide, and x 3.39 inches high, they easily store inside your travel hand luggage for peace of mind.
Modern Design Keeps Watches Safe; The hexagon shape of this traveling watch case provides superior stability, keeps your timepieces safe and prevents shifting; this unique design allows the lid to lay flat so you can easily and safely change out watches without damage.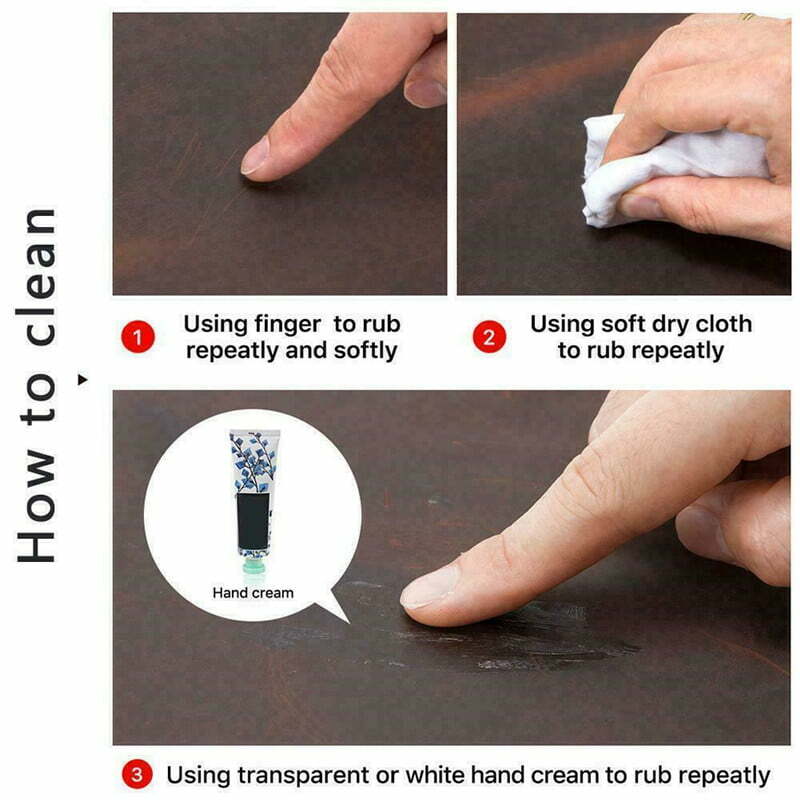 Perfect gift for a birthday, anniversary, Valentine's Day, Mother's Day, Father's Day, Christmas, New Year or another significant event. EVERWEEK watch roll case for travel and display specially designed for all watch lovers worldwide.