This alligator bag is made of genuine alligator leather, which is known for its strength, durability, and unique texture. Alligator leather bags come in black or brown, so you can find one that suits your taste and needs. Whether you need a bag for work, travel, or casual occasions, a men's alligator bag will add a touch of elegance and sophistication to your look.
This gator bag is awesome. It has a zipper that goes all around, so you can access your stuff easily. It's spacious and versatile. You can wear it as a crossbody bag and adjust the strap to your liking. It also has a closure to secure your stuff and different sections to organize your things.
Features
100% genuine alligator skin
Lining: Full grain leather- excellent cowhide from Italy
Interior: Cell Phone Pocket, Interior Zipper Pocket
Easily meet your daily needs and manage your cards well
Other accessories are not included
Dimension: 22 cm x 27 cm x 10 cm
Black Alligator Bag and Wallet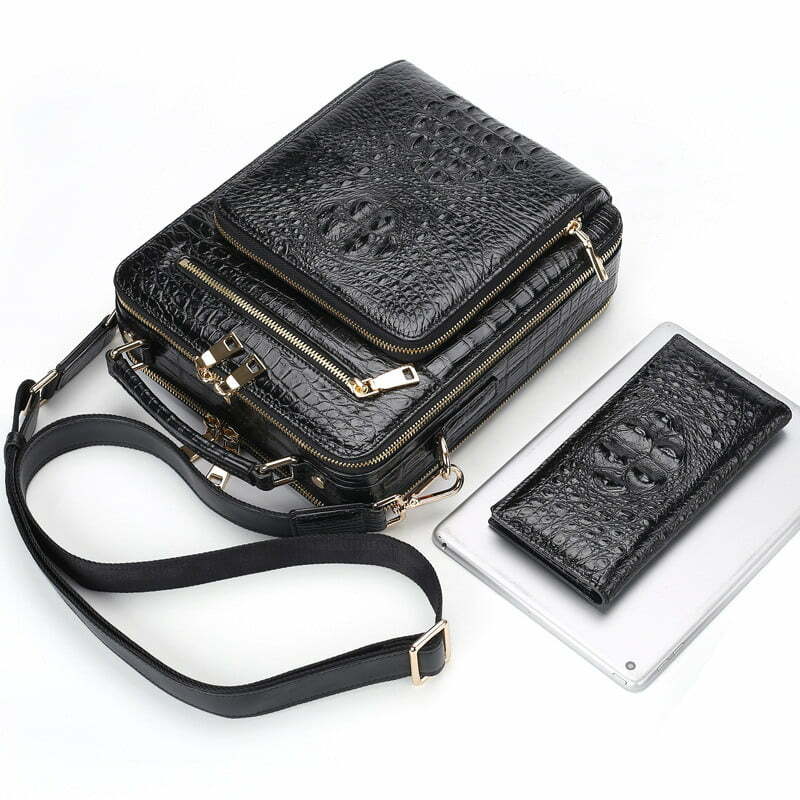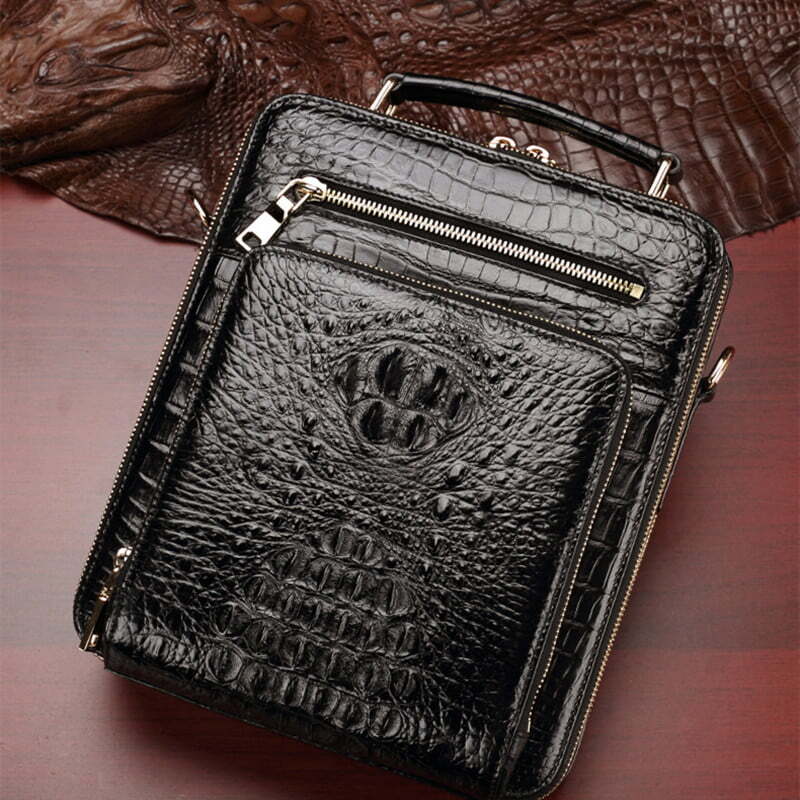 Brown Alligator Bag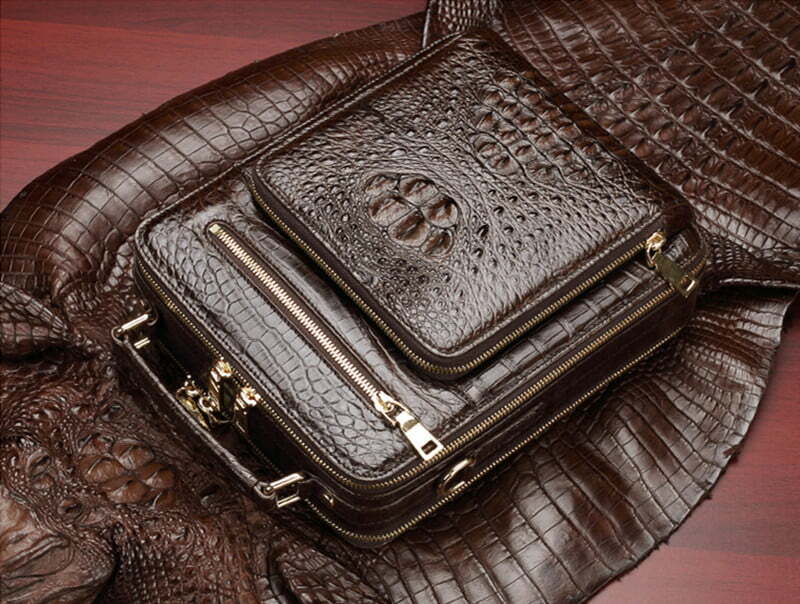 Alligator leather is a type of leather made from the skin of an alligator. It is usually used for making high-end products like shoes, belts, bags, and jackets. Alligator leather is prized for its durability, flexibility, and unique texture. It can come in different colors and patterns depending on the tanning process and the part of the animal used. This bag uses premium leather that comes from two parts of gators: the hornback and the belly. The hornback leather has a distinctive pattern of raised scales, while the belly leather is smooth and soft. This combination gives the bag a unique look and feel that is both elegant and durable.