Many women want shoulder bags and wallets that stand out for their stylishness and elegance. With a genuine ostrich skin bag such as this, you are surely going to have just that.
This handbag is in fact made from black genuine ostrich skin. It is very spacious, and with such a material you are guaranteed top quality and longevity. This beautiful ostrich bag is the only way to go when you are parting the night away, going to a fancy event or wedding.
Description
Ostrich Handbag Fashion Pouch Clutches for Women
100% Genuine Ostrich Skin
Size approximately 28.5cm x 12cm x 16.5cm
Color: Red, Green, Grey
Lining: Excellent cowhide from Italy
Every ostrich handbag is unique, because it is made from the original ostrich leather, not from the embossing pattern cow leather.
Style: Purse, Clutch Bag, Pouch, Evening Bag
Ostrich Handbag for Women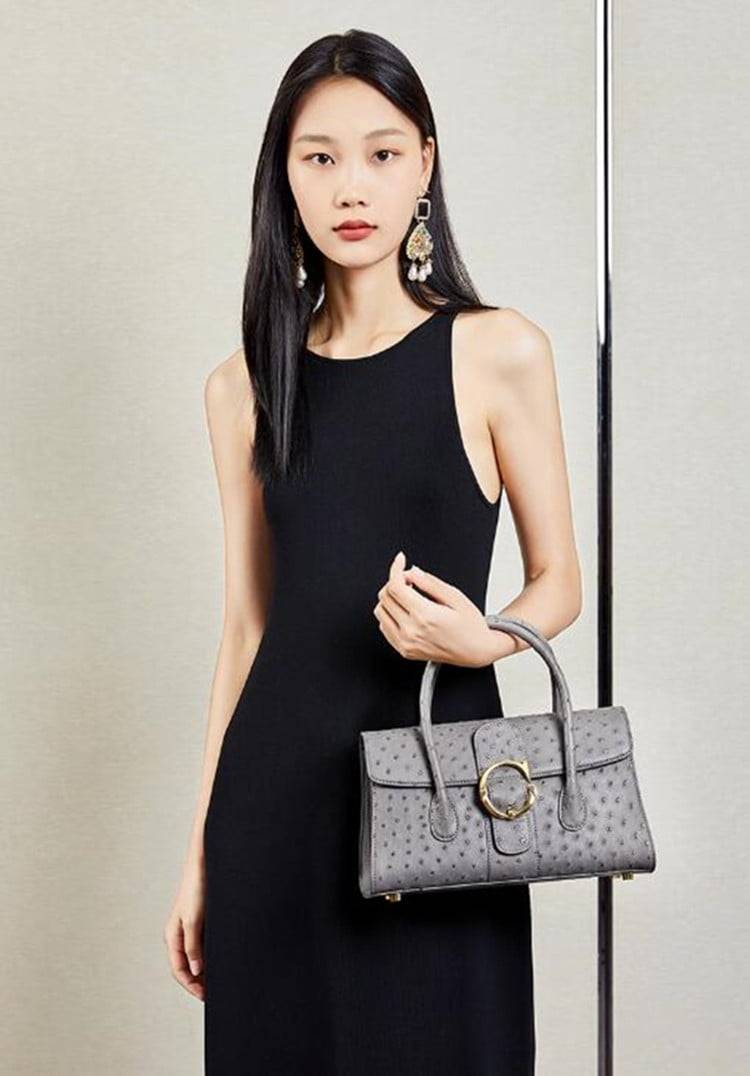 Occasion: For Women of all ages in all seasons suitable Party, Prom, Banquet, Cocktail party and best gifts for girl friend, wife, lover and friend. Just get this genuine ostrich leather handbag to have a wonderful night.