Features
Genuine Real Crocodile Belly Skin Case For Samsung Galaxy S23 S22 Ultra
100% Genuine Alligator & Crocodile skin.
It is made of high quality PC material and then covered with genuine Crocodile leather.
The soft inner lining comfortably contacts the surface of the device, prevent scratches from disassembling the device.
Exact cut-outs and function buttons help you use your phone conveniently.
Perfect Fitting: The Size fits your phone perfectly. It is easy to install or remove. All cutouts are precisely designed to access all your device's features.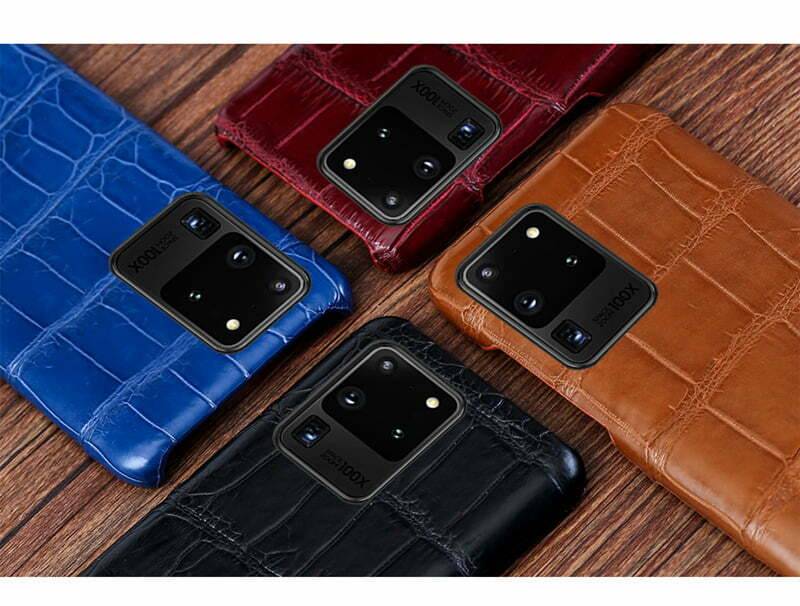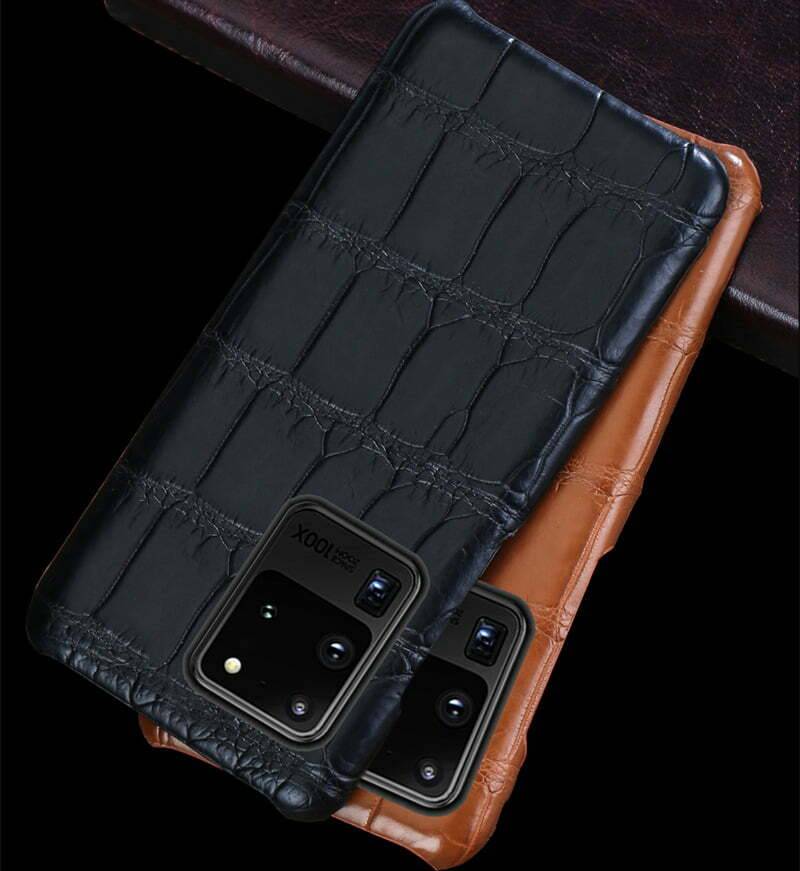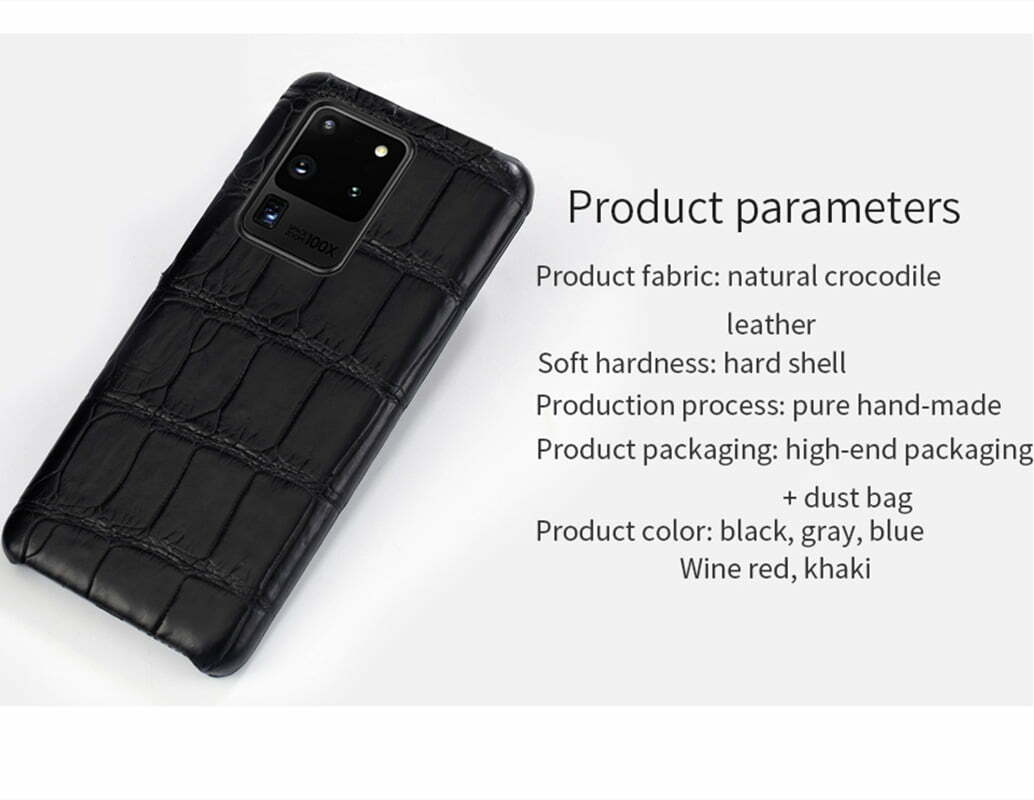 Hand-made with real Crocodile belly skin, it fits for all Phone model. We only offer high-quality and high-end genuine Alligator & Crocodile iPhone cases to our customers.Protect your phone in style with this Genuine Alligator & Crocodile iPhone case. Cases of this type are made of high-quality crocodile leather, the Hand-crafted case gives us a sense of royalty that you can enjoy luxury. Our Genuine Alligator & Crocodile leather feels incredibly soft and has a luxurious texture that'll keep your hands feeling great.
Notices
This product is made of genuine crocodile skin which is farmed skin in accordance with the regulation of convention on international trade in endangered species of wild fauna and flora
Because of this product is natural and handmade product. Some detail maybe a little bit difference from these product sample photos, if you have any questions or clarification please do not hesitate to email us