Protect your Samsung Galaxy Z Fold 5 with this Z Fold 5 Leather Case that is handmade with premium cowhide skin. This case offers full protection for your device from scratches, drops and dust. The flip design allows you to access your screen easily and securely. The business cover gives your phone a professional and elegant look. This case supports all the features of your Samsung Galaxy Z Fold 5.
Features
Luxurious genuine cowhide leather
Exact cut-outs and function buttons help you use your phone conveniently.
This ultra-thin and lightweight case won't add bulk to your phone.
It is easy to install or remove.
All cutouts are precisely designed to access all your device's features.
Samsung Galaxy Z Fold 5 Leather Case
If you're looking for a stylish and durable case for your Samsung Z Fold 5, you might want to check out this Z Fold 5 Leather Case. It's made of premium leather that feels smooth and comfortable in your hand, and ages gracefully with use. It's lightweight and give full protection for your Z Fold 5. This Samsung Z Fold 5 Leather Case is a great way to protect your phone and enhance its appearance.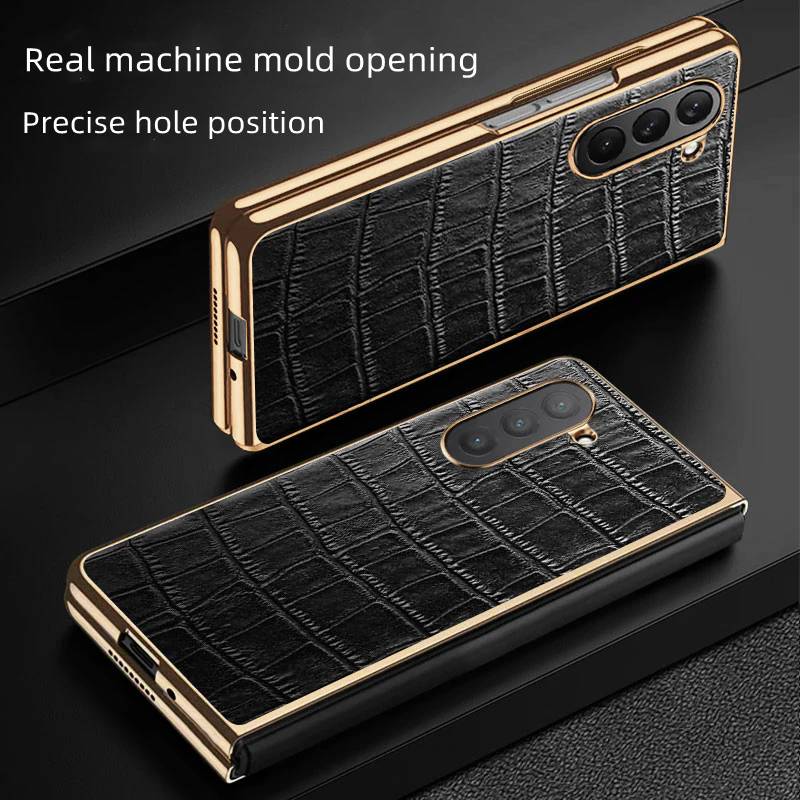 Flip Case for Samsung Z Fold 5
The Z Fold 5 Leather Case is more than just a protective case for your Galaxy Z Fold 5. It is a stylish accessory that complements the distinctive foldable design of your phone. Made from genuine leather, the cover feels soft and smooth in your hand, while adding a touch of elegance and sophistication to your device. The Leather Cover is designed to fit snugly over the hinge and the edges of your phone, without compromising its functionality or appearance. Whether you use your phone in the folded or unfolded mode, the Leather Cover enhances your experience with its premium quality and refined look.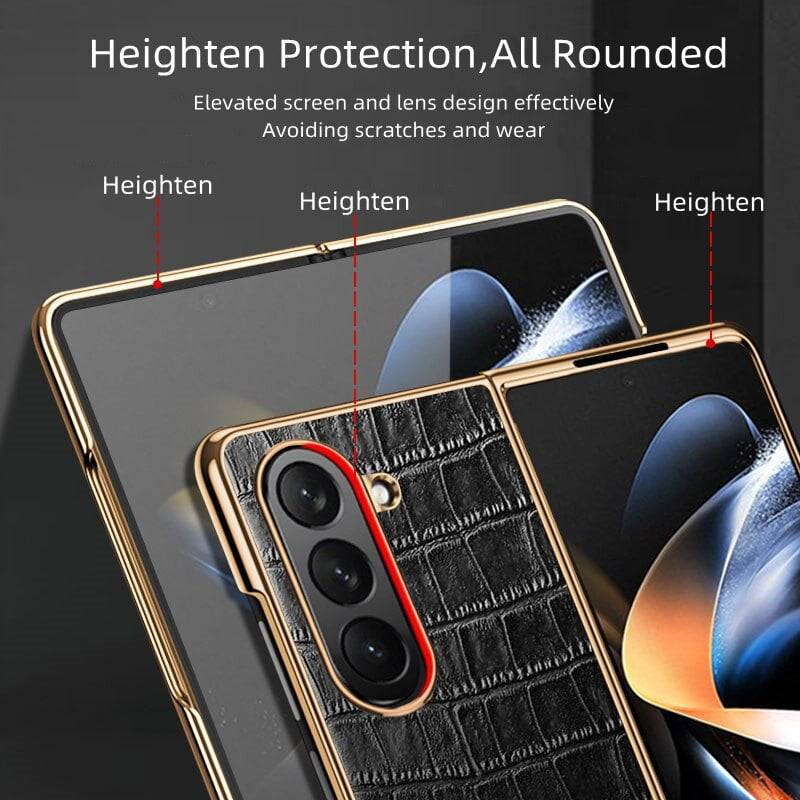 The Samsung Z Fold 5 case is made of high-quality genuine leather and it is electroplated with durable long life. The sleek and lightweight design gives your new Samsung Galaxy Z Fold 5 perfect protection and makes it stand out from the crowd.