If you're looking for a belt that stands out from the crowd, you'll love this genuine alligator belt. It's made by skilled craftsmen who use only the finest quality alligator leather, so it has a beautiful and luxurious appearance. This belt is not mass-produced, but a unique limited edition. The alligator leather is durable, sturdy, and long-lasting, so you can enjoy it for years to come. This belt is versatile enough to wear with any outfit, whether you need a formal, casual, or fashionable look. It will add a touch of class and elegance to your style.
Features
Alligator Belt Mens Crocodile Leather Belts
Material: 100% genuine alligator skin.
Width: 3.8cm
Buckle: Titanium alloy
One piece no joninted
Available Color:  Black, Brown.
Men's Genuine Alligator Belts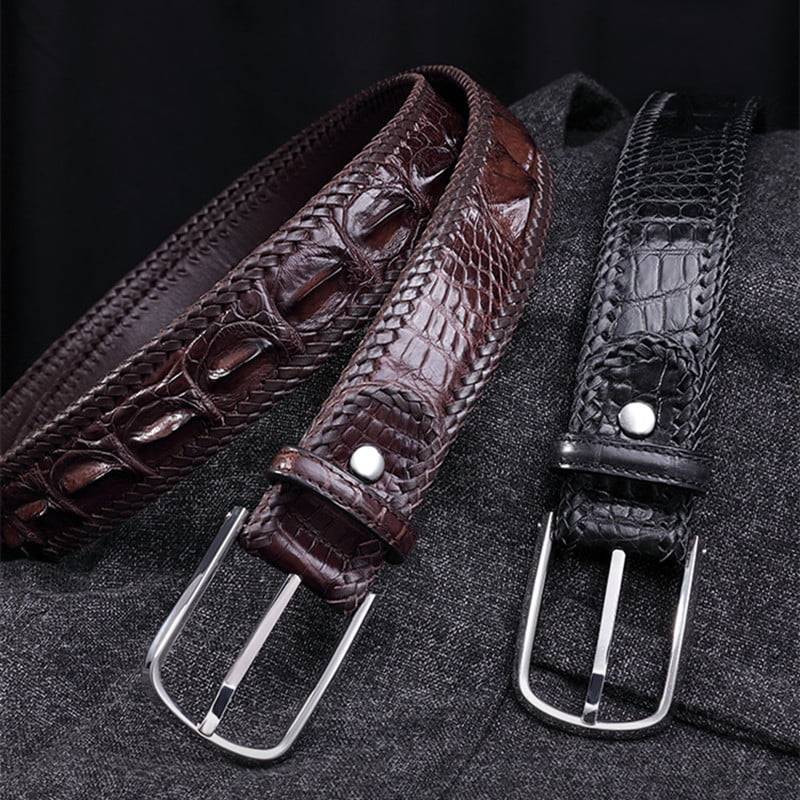 The alligator leather belts are not only long-lasting and attractive but also very stylish. The belt will instantly enhance your personality and make you look classic. Here are a few reasons why the alligator belt is a style symbol. This alligator leather belt comes up with a unique yet charming appearance, thanks to the natural texture it has. This leather belt can enhance your overall appearance with its distinct pattern, aesthetic appeal, and fashionable edges with ease no matter what you have worn for the day.
Real Crocodile Leather Belt for Men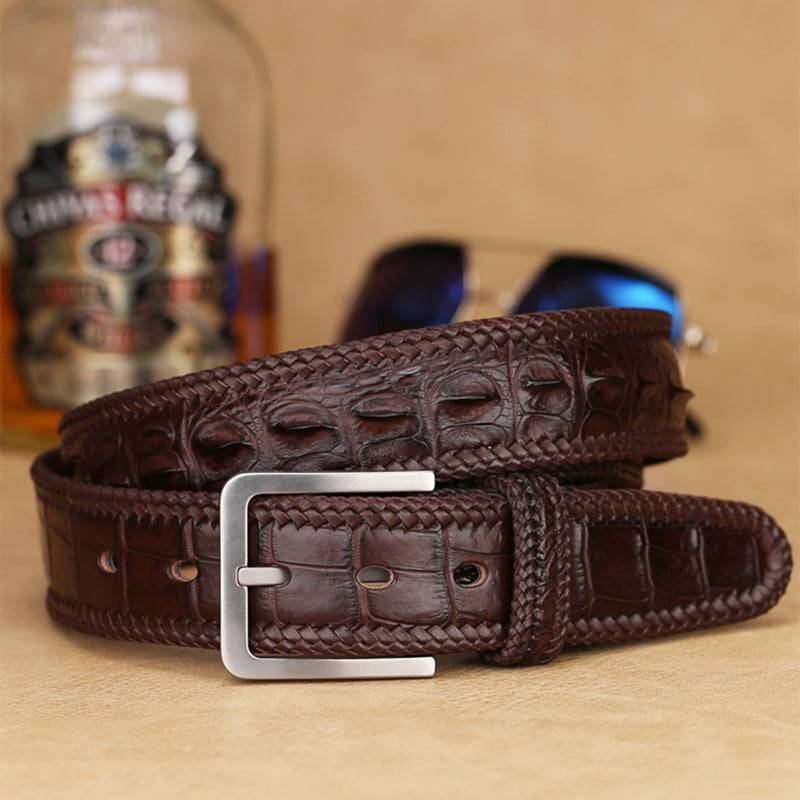 This alligator leather belt is surely an elegant and evergreen piece you can have. Additionally, the versatility of this alligator leather belt is highly commendable. This alligator leather belt is the only accessory you can pull off for any formal or informal event without any second thought. This classic leather belt can add elegance and timelessness to your looks with ease.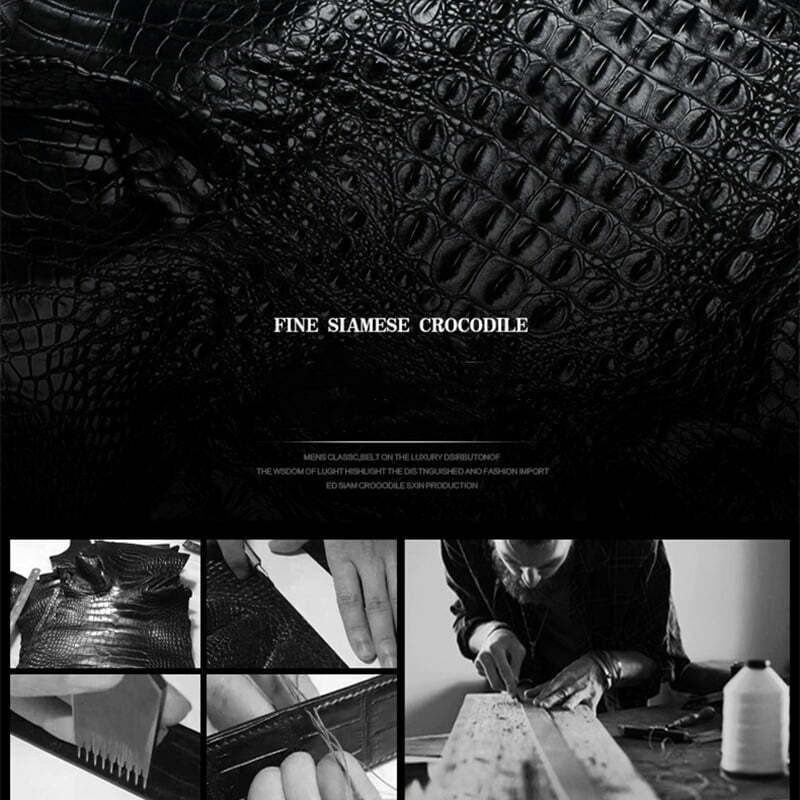 NOTE: Your belt may differ slightly in color and grain due to the nature of crocodile skins.